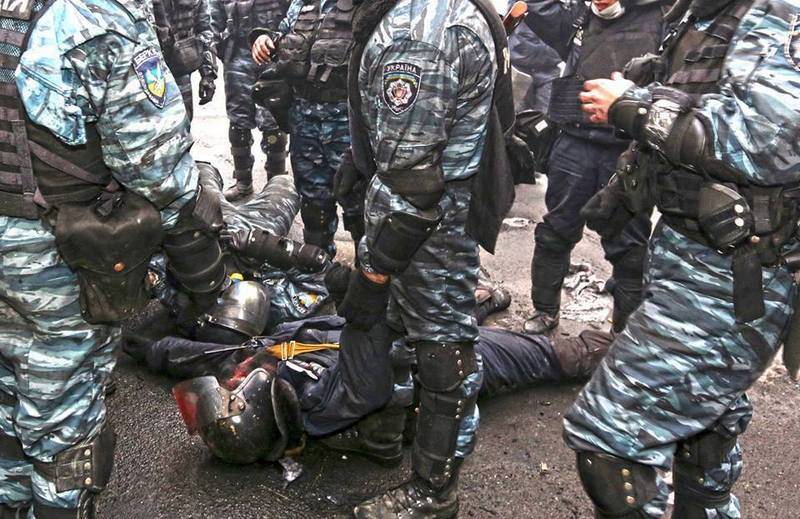 The version of the Ukrainian post-visited authorities that the massacres staged a massacre on the Maidan, having opened fire on civilians, begins to "crack at the seams." Ukrainian journalists released part of the official documents that explicitly state that it was the security forces who were the first to die on the Maidan. About this writes the Ukrainian edition of the "Country".
Ukrainian journalists fell into the hands of investigators with a "surname list of killed Interior Ministry officers from February 18 to February 20, 2014." According to published documents, Ukrainian law enforcement officials were the first to die on the day of the shootout on Maidan in Kiev on February 20, 2014.
These materials also indicate the time of their death. And they show that on February 20 the first three policemen died between 8:10 a.m. and 8:20 a.m. Whereas the first Euromaidanites were killed later that day - starting at 9:00
- writes the edition.
According to documents, the first dead policemen were born in 1985, 1979 and 1989. One of them was injured in the chest and abdomen, the other died from a bullet gunshot wound to the left thigh and scrotum, the third from a penetrating gunshot wound to the head. At the same time, it is noted that the Golden Eagle did not open any return fire, the policemen were killed intentionally.
According to investigators, it was the protesters who were the first to open fire at the Berkut's employees in order to provoke "mass bloodshed" and disrupt the truce, which the government and the opposition had previously agreed on.
At the same time, the Ukrainian authorities continue to claim that the Berkut's employees provoked massive bloodshed by firing on "peaceful protesters".