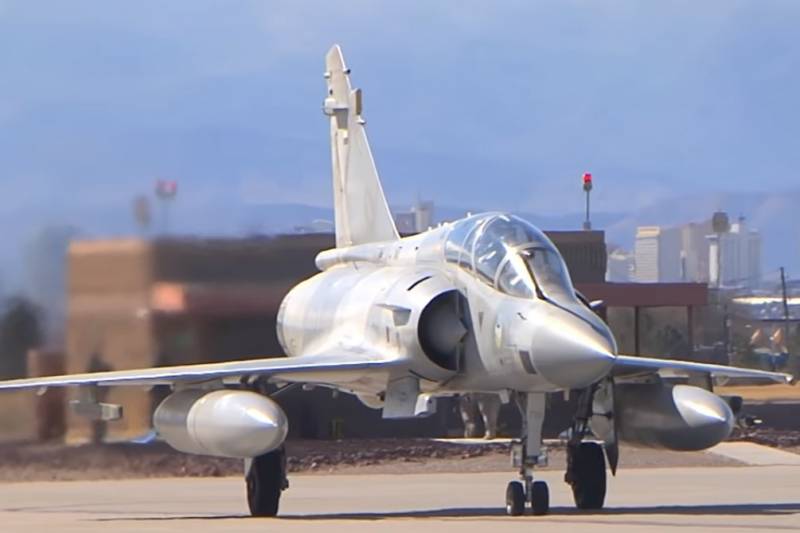 To attack the camp of the terrorist group "Jeysh-i-Mohammad" in Balakota (Pakistan), the Indian Air Force (IAF) used French fighter aircraft Dassault Mirage-2000.
Unexpectedly for all, in response to an attack by terrorists on Indian Indian soldiers
aviation
On February 26, 2019, she crossed the Pakistani border and launched an air strike on the militant camp in Balakota.
No less unexpected than the bombing itself was India's choice of obsolete Mirage-2000 aircraft, which have been produced since the 70s of the last century, instead of the modern Russian Su-30MKI.
The Indian edition of Indian Defense News explained the reason for this choice.
The bombing of the militant camp was carried out with 1000-kilogram laser-guided bombs of Israeli production Spice-2000. And since the French Mirages were equipped with these bombs, it was they who were used for the air raid.
The greater radar illumination of the Sukhoi played a role in comparison with the Mirage. The operation required less visible aircraft, as they crossed the Pakistani border. The Indian military wanted to reduce the risk of detection by their radars of a neighboring state.
As a result of the operation, not a single Indian plane was shot down. True, there are great doubts about the fact that the militant camp was destroyed. In the pictures, which were shown a few days after the impact, it was clear that many buildings remained intact, and part of the bomb craters were at a considerable distance from the terrorist targets.