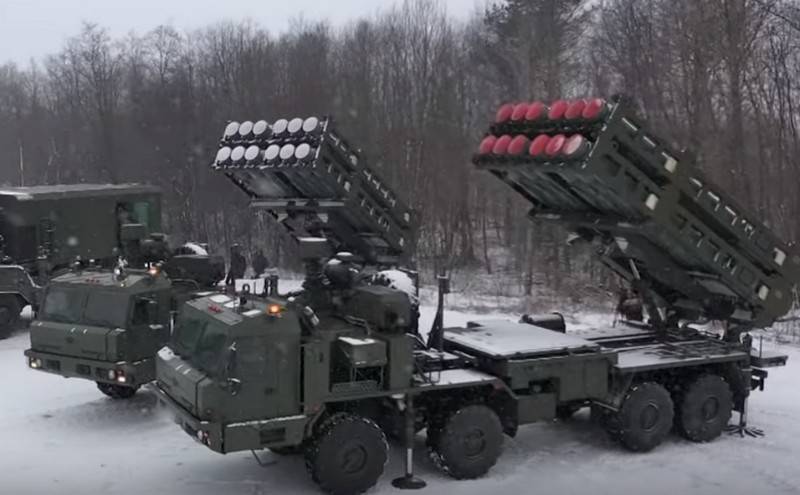 The Central Military District begins the planned rearmament of anti-aircraft missile units, which are armed with the S-300 air defense system. This was stated by the commander of the district's troops, Alexander Lapin.
According to the colonel general, according to the district's plans, one anti-aircraft missile brigade from Khakassia and one anti-aircraft missile regiment in the Krasnoyarsk Territory will be re-equipped with the latest S-350 Vityaz anti-aircraft complex. The re-equipment will be carried out in stages, by 2022 the brigade will be re-equipped, the regiment will receive a new complex by 2025.
(...) starting in 2021, we are starting the rearmament of the anti-aircraft missile brigade, which is deployed in the Republic of Khakassia, from S-300 anti-aircraft missile systems to the latest S-350 Vityaz anti-aircraft missile system. We plan to complete the rearmament in 2022. Next, we will continue until 2025. rearm one more anti-aircraft missile regiment stationed in Achinsk
- said Lapin.
The S-350 Vityaz air defense system is a medium-range complex used to organize air defense of important administrative or military targets against air strikes of various means. It is focused on the creation of multi-stage protection, ensuring the safety of the airspace of the state. SAM can hit manned
Aviation
(aircraft, helicopters), drones, as well as cruise and ballistic missiles. In addition, it is able to prevent impacts from low-flying objects. The complex is designed to replace the troops S-300PS and Buk-M1-2.
SAM "Vityaz" is able to work in automatic mode, in which the calculation ensures the deployment of air defense systems and control over the actions of the system. The maximum number of simultaneously hit aerodynamic targets - 16, ballistic - 12. The maximum range of destruction - 60 km, height - 30 km. The deployment time of the system in the combat position - 5 minutes.