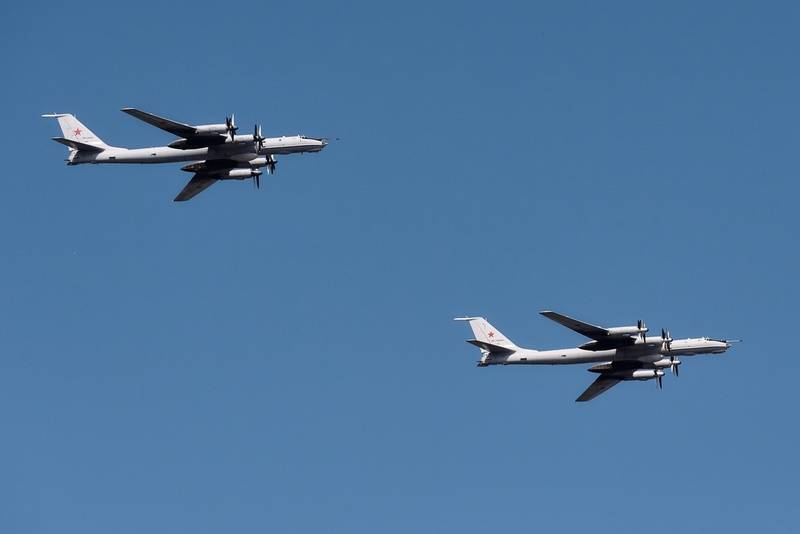 A curious incident occurred on February 26 this year over the Norwegian Sea.
Aviation
NATO tried to find in this area the Russian Tu-95, which made a scheduled flight, but in the end "was left with nothing."
According to Avialive, on February 26, having received an alarm signal about the discovery of the Russian strategic Tu-95 bomber over the Norwegian Sea, five NATO fighters and a tanker were lifted into the air, which went to the area of ​​the alleged discovery of the Russian aircraft for its identification and further escort.
It is reported that two British Typhoon fighters from the Lossimuth air base and an Airbus Voyager tanker from Bryz-Norton were sent to intercept the Russian aircraft. In addition, two Norwegian F-16 fighters from the Bodo air base and the Dutch F-15 were lifted into the air.
NATO fighters carried out a long search for the Russian Tu-95, but as a result, and without having found it, all the fighters returned to their airfields.
Meanwhile, the Russian Ministry of Defense stated that there was no Tu-95 in that area, and two Tu-142 anti-submarine aircraft made a planned flight over the neutral waters of the Barents and Norwegian Seas. It turns out, "not that caught."
The crews of the aircraft have worked out the skills of following a given course over a non-reference area, the coordination of piloting in the absence of ground-based radio-technical navigation aids. The flight lasted about 12 hours, the planes returned safely to the airfield.
Tu-95 aircraft in this area did not perform
- said the press service of the North
fleet
.