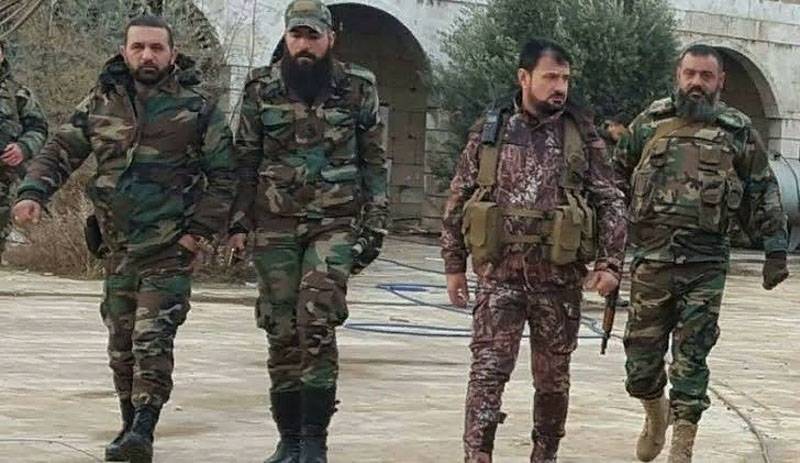 The command of the 25th division of the SAA
The defense of the Syrian government forces crumbled in the area of ​​Seraciba. The militants not only came to the city, took control of it, but also dropped the SAA in three directions at once: eastern, southern and northern.
Under the occupation of terrorists, Seraqib, Wadi Hajj Khalil, Wadi Mekar again returned. The militants managed to completely seize the strategically important road junction M4-M5, while breaking through the defense of the SAA and continuing to advance in the direction of Jubas, Al-Sheikh-Mansur and Al-Marrair.
Supported by Turkish troops, the militants managed to regain control of the M5 road stretch of about 12 km. If there were enough forces and assets, government forces could organize and deliver simultaneous attacks in the northern and southern parts of the formed militant wedge. However, under the onslaught of terrorists, the SAA has not yet managed to regroup and tighten reserves.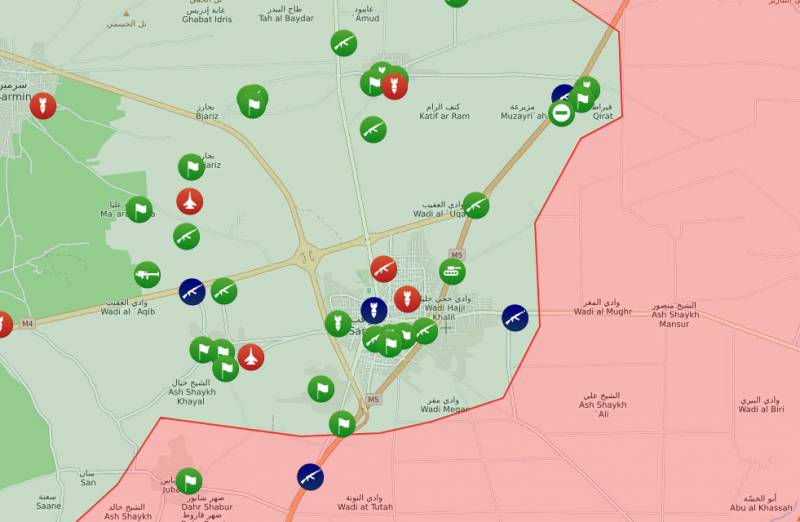 The situation with reserves was complicated, including in connection with the loss of the most important section of the highway between Aleppo and Serakib.
However, against this background, the successes of the Syrian government forces in the southern part of the so-called "de-escalation zone" in Idlib are noted. Kafranbel came under the control of the SAA. The advanced units of the Syrian troops are approaching Al-Barah, having advanced over 10 km during the day.
Against this background, the ruling party of Turkey announced that "when the ultimatum for Assad's troops expires, Turkey will do its job." Earlier in Ankara, it was stated that the Turkish army was ready to "restore the Idlib de-escalation zone" by knocking out "regime troops".