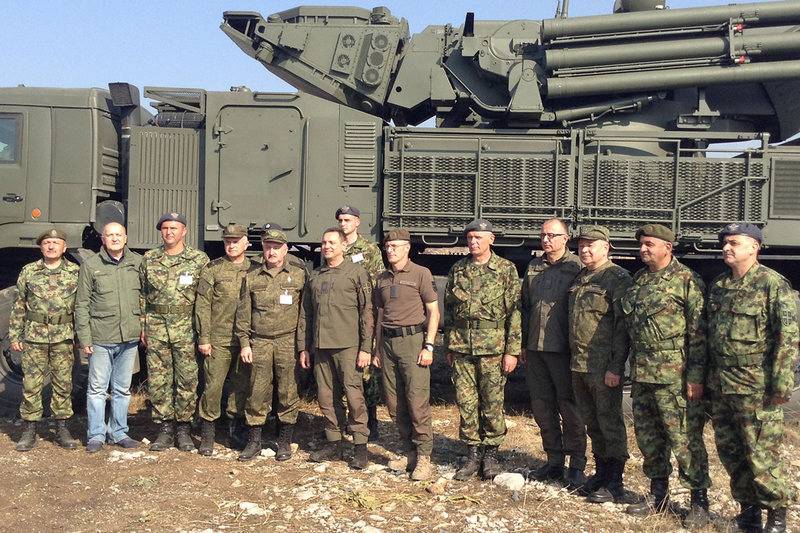 Belgrade is under threat of US sanctions. The US State Department directly threatened Serbia with the introduction of restrictive measures due to the acquisition of Russian anti-aircraft systems "Shell-C1" and demanded to completely abandon the purchase of Russian
weapons
. The threat of sanctions was announced by a representative of the US State Department on Wednesday.
We have repeatedly expressed concern about the acquisition by Serbia of Russian weapons, including the Pantsir-C1 anti-aircraft missile and gun system. We urge all our allies and partners to abandon operations with Russia that could lead to the imposition of sanctions under the CAATSA law ("On Countering America's Adversaries Through Sanctions" - approx.)
- He said, commenting on the message on the delivery to the Serbian Ministry of Defense of the first ZRPK "Shell-C1".
In response to this statement by the US State Department, Serbian President Aleksandar Vučić said that imposing sanctions against Serbia due to the purchase of Russian weapons would be a "meaningless step" and Belgrade reserves the right to choose the weapon that Serbia needs and suits.
We reserve the right as a sovereign and independent country to make decisions that are most in our interests
- he said.
In turn, NATO reacted rather restrainedly to the purchase by Serbia of Russian anti-aircraft systems.
Serbia has the right to freely choose its political measures and means to ensure its security. NATO and Serbia are close partners, and we are committed to strengthening our partnership with Serbia with full respect for its neutrality policy.
- said in a statement issued by the alliance.
As previously reported, Serbia purchased from Russia 6 Pantsir-C1 air defense missile systems, the first of which arrived in the republic on February 22. At the moment, Serbia is the only country in the Balkans that has this complex in service.