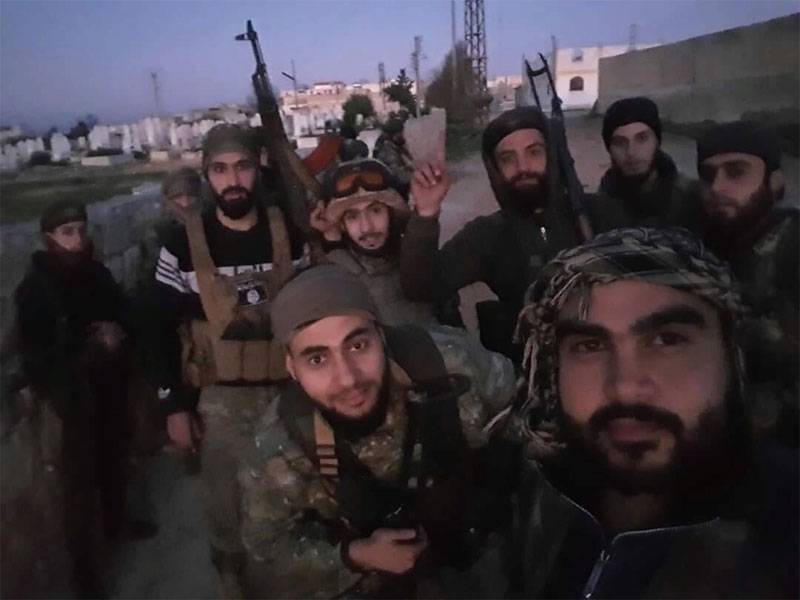 In the accounts of social networks controlled by the militants, there were reports that they managed to reach the western outskirts of Serakib.
Recall that a few weeks ago this city, located at a key road junction in the province of Idlib, was liberated by Syrian government forces. However, over the past few days, militants, with the support of the Turkish military contingent, have been able to break through the defenses of the SAA in the Sarmin-Nairab section and advance several kilometers east - in the direction of the M5 highway.
Meanwhile, the SAA command notes that the militants' statements about going directly to the outskirts of Serakib at the moment do not really correspond. And the photo published by the militants shows that this is probably about the early morning hours when the militants occupied the village of Wadi al-Akib.
However, the military successes of the militants in the vicinity of Serakib still have to be noted. So, it became known that the militants, with active Turkish support, managed to recapture from the SAA a section of the M5 highway north of Serakib. Under the occupation of terrorists, several settlements again appeared in this territory: Katif al-Ram, Muzayiriya and Kirat. Thus, the militants moved the front line to the east, and now it is located just a couple of kilometers from Serakib. And from the positions of the terrorists to the junction M4-M5, about 400 meters remain.
The militants were given the opportunity to fire at the columns of the Syrian troops not only from artillery, but also from a sniper rifle
weapons
.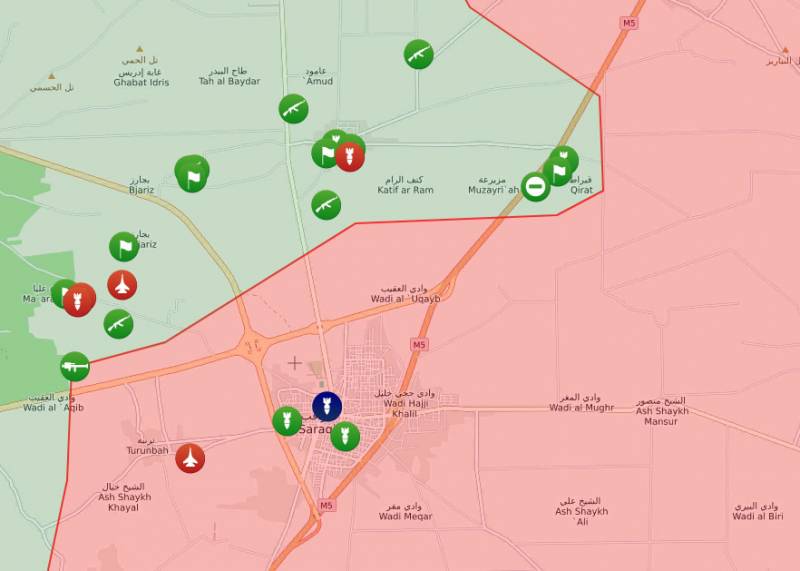 The M5 highway cut by jihadists in the region of Kirat actually does not allow the SAA to transfer new forces to Serakib from the north.