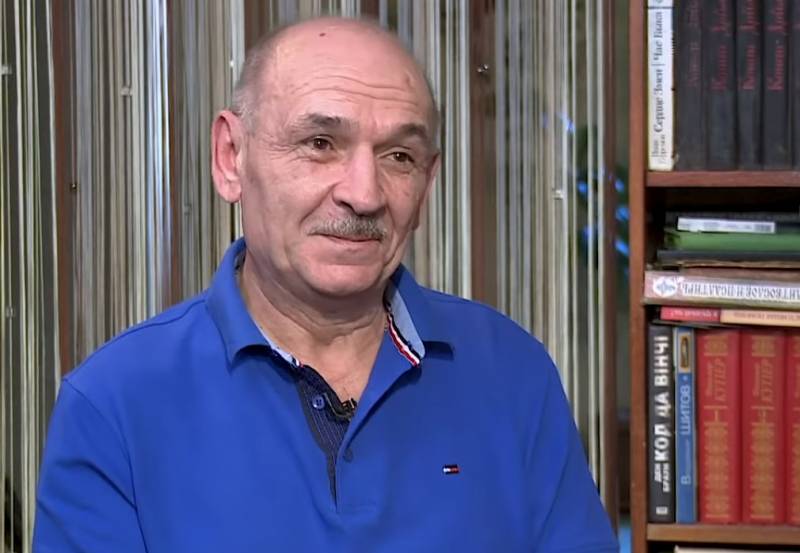 Yelena Zerkal, who previously held the post of deputy head of the Ministry of Foreign Affairs of Ukraine, believes that the former DPR soldier Volodymyr Tsemakh was transferred to Russia prematurely as part of the exchange. She believes that he could be useful in investigating the crash of the Malaysian Boeing in the Donbass in the summer of 2014.
About this ex-deputy Foreign Minister Elena Zerkal said in an interview with the Ukrainian publication "European Truth", which was published on February 25.
The former official considers Zemakh a defendant in the MH17 case, so her transfer to Russia, in her opinion, was unacceptable. Mirror claims that this will negatively affect the investigation:
I do not agree with the opinion that Zemakh was an unhelpful witness.
According to the former deputy foreign minister of Ukraine, it is entirely possible that the court will prove Russia's involvement in the plane crash over the Donbass. She states that the order to destroy the passenger plane could have been issued by the Russian leadership. The mirror does not exclude that even Russian President Vladimir Putin will be involved in the process.
Volodymyr Tsemakh, who commanded an air defense company in the city of Snezhnoye (DPR) in 2014, was abducted by Ukrainian intelligence officers last summer and secretly taken from the territory of the DPR to Ukraine. In September 2019, he was transferred to Russia as part of an exchange according to the "35 by 35" formula.
Later, the former air defense commander was offered Dutch citizenship in exchange for testimony against Russia.
Last December, Zemakh filed a lawsuit against Ukraine and the Netherlands before the European Court of Human Rights, but was rejected.