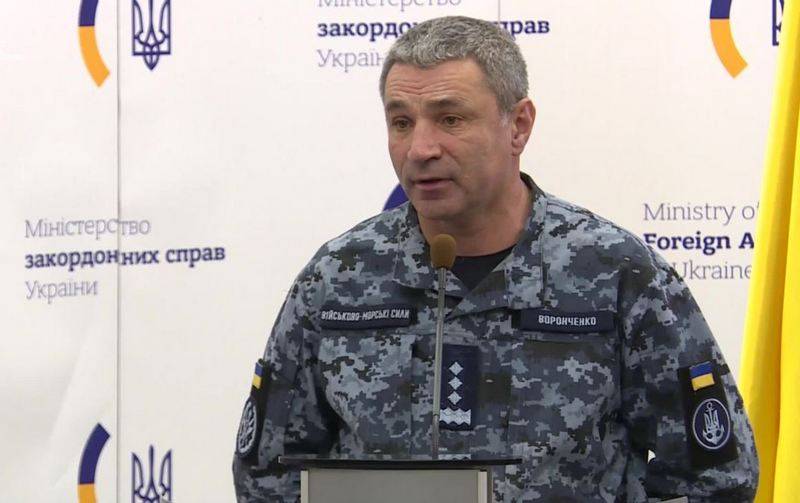 Admiral Igor Voronchenko, who is the commander of the Naval Forces of Ukraine, complained about a significant increase in the combat potential of the Black Sea
fleet
Of Russia. He stated this at the Age of Crimea forum.
Addressing the audience, Voronchenko said that over the past six years, Russia has significantly increased its combat potential in the Black Sea, while Ukraine has only one ship left - the frigate Getman Sagaidachny, and that one has been in the process of modernization and repair for a long time. According to him, the Navy urgently needs ships to oppose Russia and its plans in the Black and Azov Seas, "there are still sailors and naval officers."
Voronchenko sees the way out in completing the corvette of project 58250 Vladimir the Great, the construction of which was started on May 17, 2011, but has not progressed due to lack of money and the corresponding capacity for construction.
At the same time, Russia is building ships and re-equipping the Black Sea Fleet, he noted.
In almost six years, Russia has rearmament of the entire ship. Instead of 29 ships - 42, of which 12 are rocket carriers
weapons
. The total salvo today by Caliber missiles is 72 launches, and if you count both the Caspian Flotilla and the coastal component - the Bastion and Ball complexes - then it is about 120 missiles
- said the admiral.
The commander of the Navy also noted the underwater component of the Black Sea Fleet, saying that Russia deployed seven submarines in the region, six of which, according to him, are "modern and very effective."
At the end of the speech, Voronchenko emphasized that without new ships "he has nothing to resist" the "aggression of Russia":
Without ships, I'm sorry, I can't do anything, with one Sagaidachny, which is currently under modernization