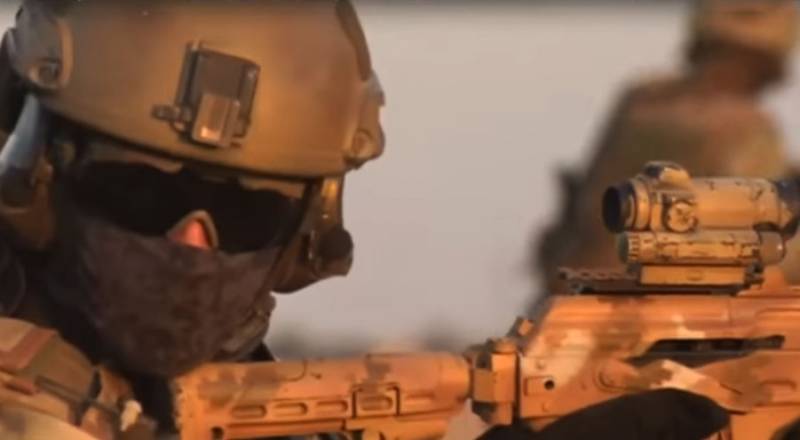 Russia celebrates Special Operations Forces Day February 27th. This is a relatively new holiday. He appeared on the calendar exactly 5 years ago. Moreover, the formation of the MTR in our country, which began in 2009, was completed in 2013. Although the word "completed" is not quite suitable here. The forces of special operations continue to develop and improve from year to year.
On the MTR Day, the Russian Defense Ministry presented a video that captures one of the operations of special forces soldiers. About where and when exactly these shots were shot, not reported.
On them you can see how the fighters of the Special Operations Forces carry out the liquidation of the militants. Shooting is carried out in the infrared range - through the NVD (night vision device). The work of snipers on the enemy is visible. One of the militants liquidates in the doorway of the building. also in
video
Demonstrates the destruction of an enemy vehicle using a grenade launcher.
Special operations forces are formed from military personnel with certain experience. Only those military men who previously signed a contract with the agency serve in the MTR.
February 27 was chosen as the holiday date in connection with the events that at that time took place on the Crimean peninsula in 2014. Then, for the definition of MTR fighters, the original term appeared - "polite people." Today, "polite people" have to carry out military operations outside of Russia. It is, for example, Syria, where the experience and professionalism of the fighters of the Russian Special Operations Forces help the SAA to free more and more territories from terrorist occupation.