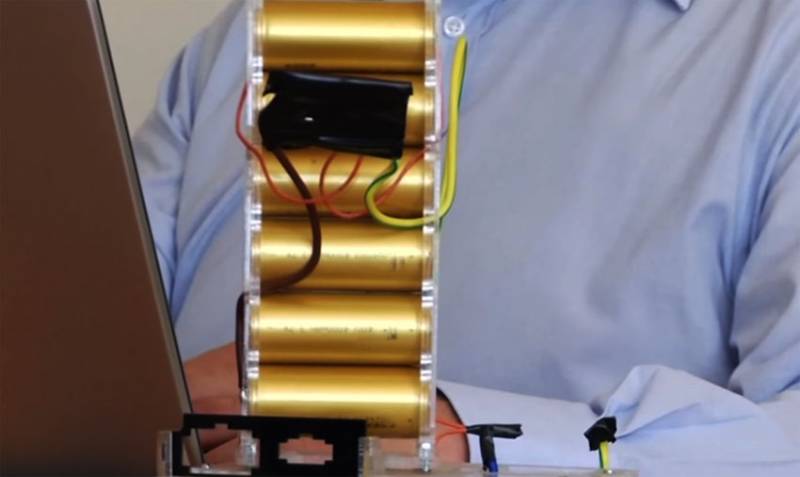 In the section "Let's talk about science", "Military Review" suggests discussing the topic of modern energy sources. In this case, we will talk about the so-called self-charging batteries, which, as they like to say in the media, are based on "new physical principles" in their work. True, at the same time, the term "new physical principles" itself sounds strange, because physics (nature) exists regardless of what principles a person is currently guided by.
It will be a joint development of Portuguese and American scientists. To create a self-loading battery, they used a special material called amorphous metal or metal glass. Such substances lack the so-called long-range (deep) order. Moreover, the substance used by scientists has ferroelectric properties. This means that in a certain temperature range in the substance and in the absence of an external electric field, spontaneous polarization occurs. When leaving the temperature range, spontaneous polarization disappears due to a change in the internal structure of the substance.
Such a substance with a whole set of "original" physical properties is used as the electrolyte of the battery. The output power of such a battery is significantly higher than previously created analogues due to the fact that both negative capacitance and negative resistance are combined in one cell. This combination allows self-charging without loss of energy. The term "no energy loss" is used by the developers themselves.
What specific materials are used as electrolyte? These are ferroelectric lithium and sodium glasses located between the electrodes.
From a report by a scientist at a porto portuguese university:
When one of the materials is an insulator for certain parameters, for others it is a conductor, an electrolyte, it locally changes its composition with the formation of capacitors that can store energy and equalize Fermi levels (the smallest energy for particles to enter the conduction band) inside the device.
Scientists note that such self-charging batteries will become very popular in the creation of mobile devices and computers, generators with controlled voltage indicators.
The military drew attention to the development, which consider it, including for use as long-term batteries in the equipment of a new generation.