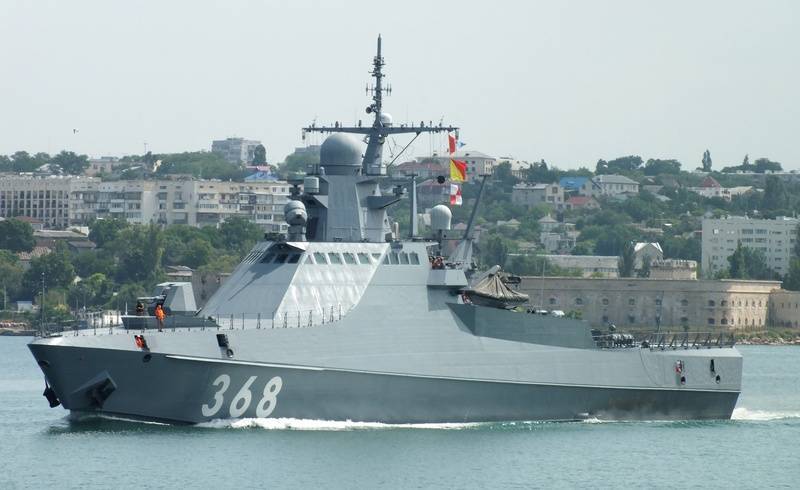 The lead ship of project 22160 Vasily Bykov
The fourth patrol ship of project 22160 and the third serial "Sergey Kotov" will be launched in September this year. This was reported by the representative of the Zelenodolsk shipyard named after A.M. Gorky.
Answering a corresponding question from journalists, a representative of Zelenodolsky Shipyard stated that the deadline for launching the third serial ship of project 22160 "Sergey Kotov" is September 2020. Currently, the ship is being built at the Kerch Shipyard.
The new patrol ship was named in honor of the Hero of the Soviet Union, a participant in the defense of Odessa and Sevastopol, the liberation of Rear Admiral Sergei Kotov and Novorossiysk and Crimea.
The lead patrol ship of the project "Vasily Bykov" was introduced into the Black Sea
fleet
December 20, 2018. The first serial ship of project 22160, Dmitry Rogachev, joined the Black Sea Fleet on June 11, 2019. The third ship of the series and the second serial "Pavel Derzhavin" was launched on February 21, 2019 in Kerch, where it is being completed afloat. The fourth and fifth serial patrol ships Victor the Great and Nikolai Sipyagin are being built in Zelenodolsk. All ships are designed for the Black Sea Fleet.
The construction of the entire series of these ships was delayed due to import substitution of the power plant. All ships of the series, except for the head Vasily Bykov, on which the German MAN diesel gear units are installed, receive diesel gear units manufactured by the Kolomensky Zavod.
Project 22160 patrol ship (corvette) has a displacement of 1700 tons and is capable of speeds up to 30 knots. Cruising range - 6000 miles, autonomy - 60 days. The crew is 80 people. On board, the Ka-27PS helicopter is based. As standard weapons, the corvettes are equipped with a 76-mm artillery mount, anti-aircraft missile system and machine guns. A place is provided for the placement of various modules (RCC, missiles, electronic warfare, etc.), depending on the tasks performed.