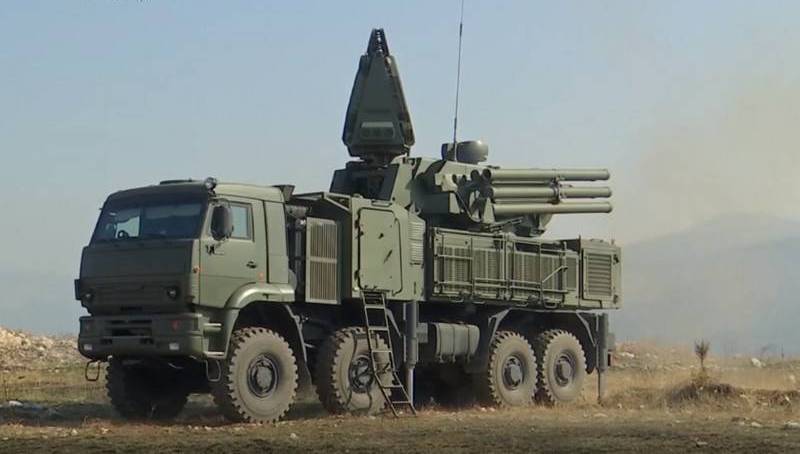 The Serbian army received the first batch of Russian anti-aircraft missile-cannon systems (ZRPK) "Shell-C1". This was stated by Minister of Defense of Serbia Alexander Vulin.
According to the head of the Serbian military department, the first batch of the Pantsir-C1 air defense missile system arrived by air at Colonel Milenko Pavlovich air base in Batainitsa near Belgrade on February 22 this year.
The acquisition of the Pantsir-C1 air defense missile system made Serbia the sole owner of this defensive system in the region. Serbia continues to strengthen its defense power and build containment capabilities. Thus, the country's ability to maintain neutrality is strengthened
- said Vulin on this occasion.
The Serbian Ministry of Defense does not disclose the number of complexes in the first batch, however, it was previously reported that in February Belgrade will receive the first Pantsir-S air defense missile defense system out of six purchased in Russia. An agreement on this was reached during a visit to the Serbian capital by Russian Minister of Defense Sergei Shoigu. According to the Ministry of Defense of Serbia, the Serbian military have been trained and are fully prepared to work with new Russian equipment. The delivery dates of the remaining complexes are not reported, most likely, they will be delivered during this year.
The signing of the agreement between Belgrade and Moscow on the supply of Pantsir-S air defense missile systems became known at the end of October last year, after the second stage of the Slavic Shield air defense exercises in Russia and Serbia was held in Serbia. According to President of the country Alexander Vučić, Serbia purchased the Russian Pantsir-S air defense missile systems, and the country's future plans include the purchase of the S-400 Triumph air defense system, which Belgrade will "save up for."