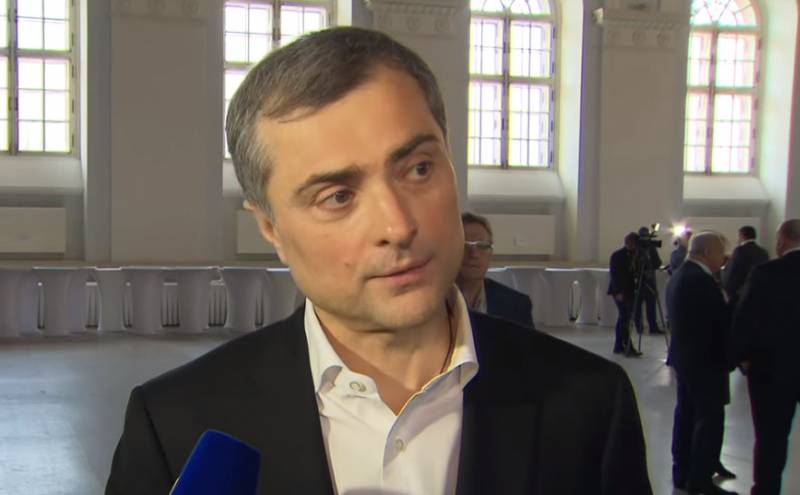 Vladislav Surkov's statement on the presidential term provoked wide discussion not only among members of the public, but also in the government.
The author of the thesis of "sovereign democracy" voiced an opinion on the zeroing of presidential terms. According to the ex-employee of the presidential administration, expressed in a so-called SMS interview to the director of the Center for Political Conjuncture Alexei Chesnakov, a hyper-presidential form of government has developed in the country.
According to Surkov, if multiple amendments are made to the Constitution, with clarification of the powers of the head of state, then "according to legal logic, this will be like a different institution, and it is necessary to re-start the report on the presidential terms."
В
interview
Surkov told Chesnakov that he himself built the system of power in Russia, but "has never been a part of it." At the same time, Surkov called himself a Putinist.
In the Kremlin, commenting on Surkov's statements about the possibility of counting the president's terms from the beginning, they recalled that he has recently been "an individual who does not work in the presidential administration."
Dmitry Peskov:
This is the opinion of a Russian, albeit a very competent and authoritative among politicians and political scientists.
By the way, Surkov himself said in an interview that he intends to continue to engage in politics, but so far has decided to temporarily be distracted, since in recent years "he saw life only from the car window."
The working group preparing amendments to the Constitution said that they did not introduce a clause on the possible nullification of the presidential term.
Meanwhile, there are opinions on the network that Surkov's statement about the hyper-presidential republic and the possibility of starting the countdown of tenure in the presidential chair from the beginning is "for good reason."