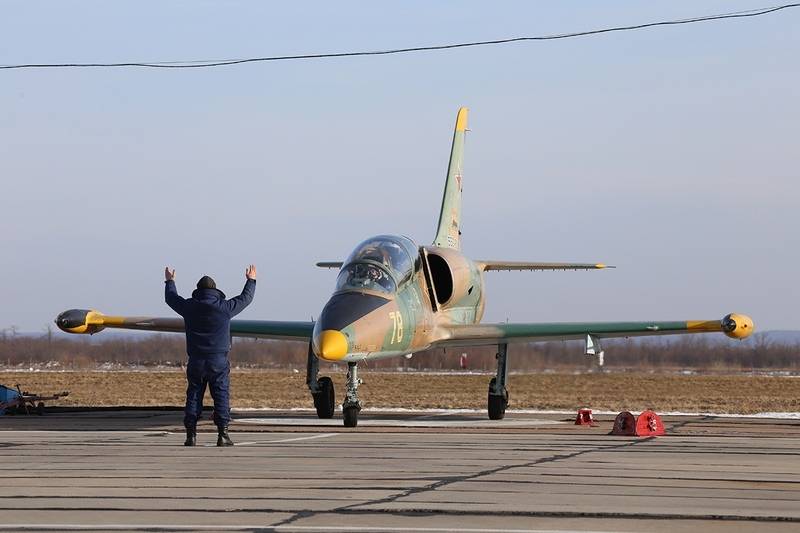 The Ministry of Defense is changing the pilot training program, returning the Soviet experience. Already in the spring of this year, cadets of the second courses of the military will begin to admit to the first flights
aviation
schools. Izvestia reports this with reference to the military department.
As stated in the Ministry of Defense, the admission of cadets to the first flights a year earlier will make it possible to better prepare pilots and give them more flight hours. Now, cadets will begin to receive flight practice from the second year, and not from the third, as it was before. Moreover, the first flights of second-year cadets will begin in the spring of this year.
The military department explained that in Soviet times, pilots began to fly from the second course, which made it possible at the earlier stages to weed out those who were "at odds with the sky." In modern Russia, the first flights began only with the third course.
According to available information, cadets will begin their first flights on the L-39, traditionally used since the Soviet Union to train future pilots. Cadets studying on military transport aircraft will begin flights on the L-410. From the fourth year, future pilots will transfer to the Yak-130, and "transporters" - to the An-26.
At the Krasnodar Higher Military Aviation School for Pilots, cadets will begin to carry out their first flights on light DA-42 aircraft this year. This machine weighs just over 1,2 tons, has two engines and a glass cabin providing 360-degree visibility. The flight range is about 1,5 thousand kilometers, the maximum height is about 5 thousand meters.
By the way, girls-cadets, second-year students in Krasnodar VVAUL, who have chosen the profession of pilots of military transport aviation, will be allowed to participate in the first flights.