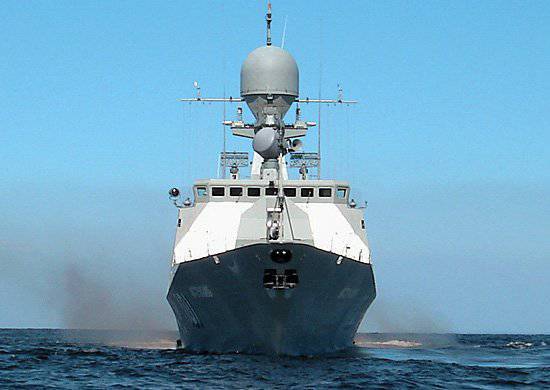 In Astrakhan, at the point of basing the connection of the ships of the Caspian
flotilla
In the aftermath of the Zolotoy Zolotoy, events were held to meet and include the Volgodonsk new small artillery ship (poppy) in the flotilla.
At the solemn ceremony, representatives of the command, flotilla veterans and clerics of various religious denominations addressed the crew of Volgodonsk with parting words and wishes of success in the service.
According to the established maritime tradition, Father Evgeny, the rector of the Church of the Holy Righteous Warrior Fyodor Ushakov in Astrakhan, consecrated a new ship.
In 2011, the Volgodonsk was launched, in November of the same year, it passed state tests and was incorporated into the Russian Navy.
The ship is designed to enhance the surface forces of the Caspian flotilla in the near-sea zone and in river sections. Designed specifically taking into account the peculiarities of the passage of the small depths of the Caspian Sea and the delta and the Volga. Armed with various types of artillery and rocket
weapons
, is capable of delivering powerful fire strikes on ships and coastal fortifications of a potential enemy.