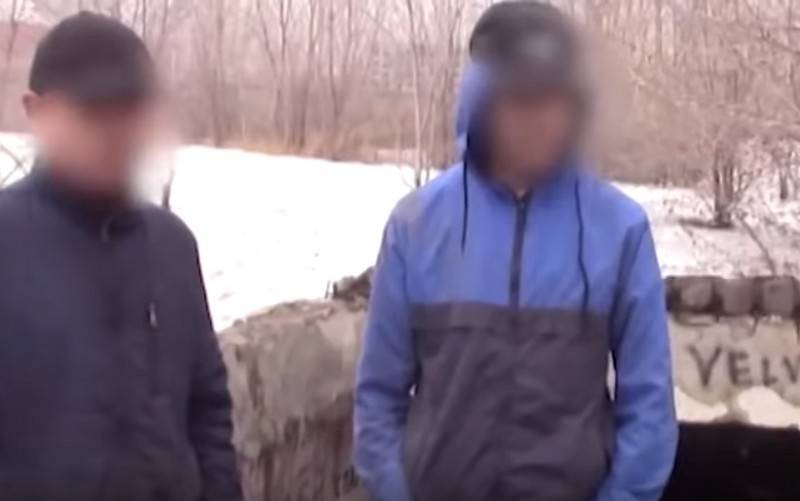 In Saratov, FSB officers stopped an armed attack on one of the educational institutions. According to the FSB Public Relations Center, two teenagers born in 2005 were detained.
According to a popular report, both teenagers were members of various online communities promoting massacre and suicide. They planned a massacre in one of the schools in Saratov, for which they prepared a shotgun for a hunting rifle and wanted to use incendiary mixtures, the recipes of which were found on the Internet.
The organizers of the suppressed attack are two Russian citizens born in 2005, who were members of various online communities promoting the ideology of mass killings and suicide. Teenagers are detained in the territory of one of the abandoned bomb shelters, where they kept a sawn-off shotgun in a cache
- said in a statement.
According to the FSB, one of the detainees planned to kill 40 people "because of revenge." This was stated by his accomplice at the interrogation. According to him, they had already developed a plan of attack on one of the schools, the "action" was planned for May. The interrogated explained that he became interested in the ideology of massacres in schools a year ago.
A criminal case has been instituted against detainees under part 1 of article 30 and h. 2 Article 105 of the Criminal Code of Russia (preparation for the commission of a group of persons by prior conspiracy to kill two or more persons), the issue of choosing a preventive measure is being decided.
As previously announced in the DSP, since 2018, about 150 youth extremist Internet communities have been identified, more than 50 armed attacks on educational institutions have been prevented. It is noted that the radical ideology that promotes mass killings and suicides continues to appear with enviable consistency on the Internet, attracting more and more teenagers to its networks.