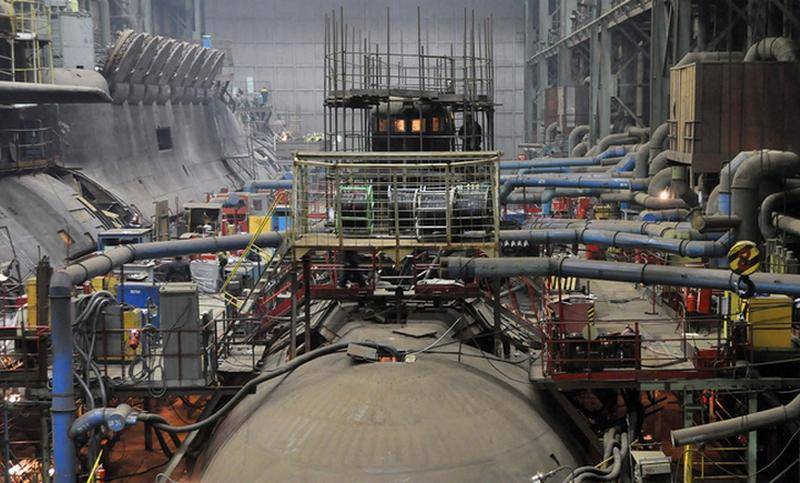 Repair of the special-purpose deep-sea vehicle AS-31 "Losharik", which suffered from the fire, has not yet begun. Submarine reactor core unloading will begin no earlier than summer. This was reported by TASS, citing a source in the shipping industry.
According to the source, the specialists of the Zvezdochka Ship Repair Center (CS) in Severodvinsk will begin unloading the reactor core of the Losharik special submarine damaged by fire no earlier than the summer, as more priority projects are currently being implemented at the enterprise.
So far, no work has begun on unloading the reactor core from Losharik. In particular, due to the presence of Zvezdochka more priority orders. Unloading is delayed until at least summer
- the agency leads the words of the source.
On the Zvezdochka itself, this information is not commented on.
Earlier it was reported that the unloading of the reactor core of the Losharik submarine was to be carried out before the end of December last year. After this, a defect was planned, according to the results of which the volume and terms of repair would be determined. At the end of November last year, it was reported that preparatory work for the unloading of nuclear fuel had begun.
According to experts of the Zvyozdochka TsS, the AS-31 deep-sea vehicle was significantly damaged. Fire damaged all electronic equipment, automation, acoustic and navigation systems. Subject to replacement crew life support system. Even the titanium case suffered. The submarine was delivered to the Zvezdochka in early November 2019.
Recall that on July 1, 2019, a fire broke out aboard the AS-31 deep-sea vehicle located in the Barents Sea, killing 14 submariners. The submarine was saved, after which it was delivered to the naval base in Severomorsk, where a commission began to work to establish the causes of the disaster.
Defense Minister Sergei Shoigu set the task to return the AC-31 as soon as possible.