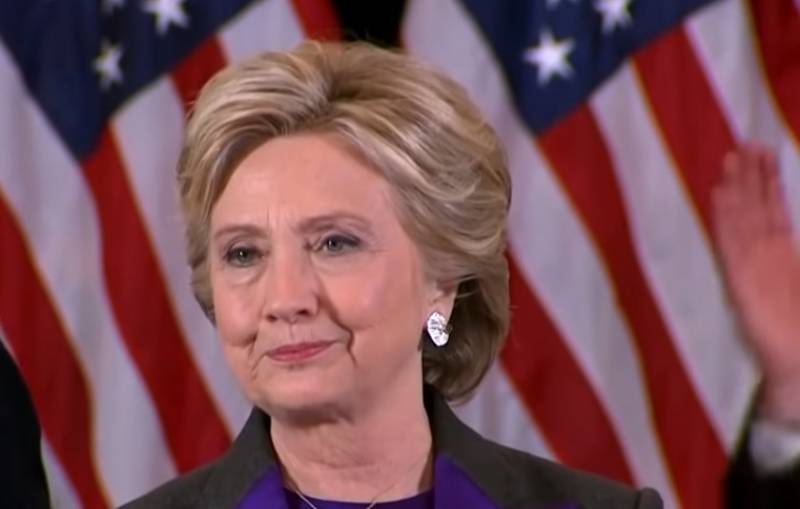 Hillary Clinton's e-mail leak, which was published by Wikileaks, confirms US guilt in organizing a civil war in Syria. Clinton, as Secretary of State under the administration of Barack Obama, acted in the interests of Israel.
About this writes the Canadian publication Global Research.
Published documents indicate that it helped to destabilize the situation in Syria with the goal of overthrowing the government of Bashar al-Assad. Clinton's emails were stored on a server in her home from 2009 to 2013, when she was US Secretary of State.
One of them Wikileaks erroneously dates back to December 31, 2000, although according to some signs it was written on the eve of the new 2013. In particular, it mentions negotiations between Washington and Tehran in the spring of 2012 over the Iranian nuclear program. The text clearly stated the intention to overthrow the legitimate president of Syria:
The best way to help Israel deal with Iran's growing nuclear potential is to help the people of Syria topple Bashar al-Assad's regime.
US advocating maintaining Israeli nuclear monopoly
weapon
in the Middle East, they did not even take into account the fact that there was no evidence of Iran's work on creating nuclear weapons. According to all reports, Iran conducted nuclear developments exclusively in the energy sector.
It would seem, what does Syria and Assad have to do with it? According to Clinton, Iran will never decide on a direct clash with Israel, it acts exclusively through Syria, where Assad leads. And with the presence of nuclear weapons, Iran has an additional lever of pressure; its already enormous influence on Israel's Arab neighbors will increase even more.
The overthrow of Assad, according to Clinton's logic, will strengthen the security of Israel:
The White House has the opportunity to ease the tensions that have arisen in relations with Israel over Iran if it behaves correctly in Syria.
What is this if not a recognition of interference in the internal affairs of Syria? Although the United States did not succeed in overthrowing Assad, their actions led to the civil war in Syria, the growth of extremism in the region, which captured not only Syria, but also neighboring Iraq.