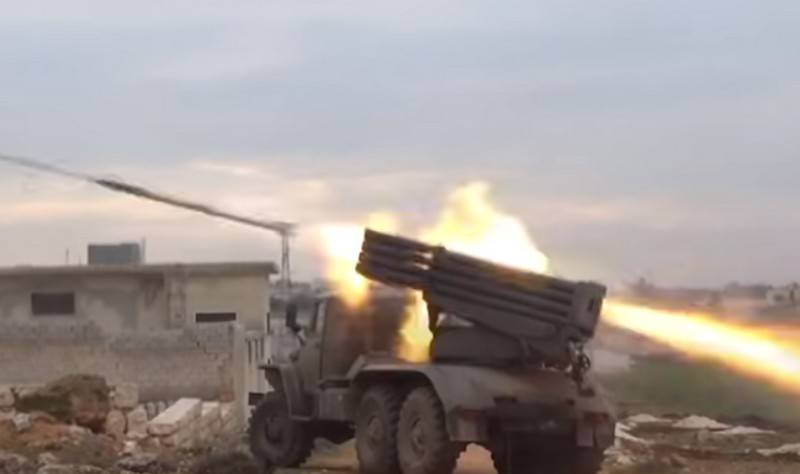 Syrian government forces on Tuesday freed another city from the province of Idlib from terrorists. As reported
news
SANA agency, a unit of the Syrian army entered the city of Kafr Nobul in the south of the province.
According to published information, the city was an outpost of the banned in Russia terrorist group "Jebhat al-Nusra." During the offensive on Kafr Nobul, the Syrian army previously dealt a powerful missile and artillery attack on the positions of the terrorists, thereby inflicting significant losses on them and forcing them to retreat north from the city. Government forces entered the city, currently clearing residential areas and clearing streets.
At the moment, government forces are conducting a military operation in the Jebel al-Zawiya region, trying to make their way from the south to the highway going from Sarakib to the Jisr al-Sugur mountain pass in the direction of Latakia. During the offensive, the Syrian army had already liberated the settlements of Khas, Maar-Tamatir, Baarabu and Maar-Tasin in this territory.
Jebel al-Zawiya is a city in the province of Idlib, where in 2011 the first "free zone" of the Syrian opposition was formed, defended by the Syrian Free Army (FSA), which was based on officers and soldiers who deserted from government forces. Currently, the main forces of terrorists are concentrated there.
It was previously reported that on the eve of the Syrian government army regained control of eight settlements in the south of Idlib province, seizing warehouses with
weapons
and destroying a large militant base in Maar Zaitu and Kafr Sijnu. Attempts by terrorists to counterattack failed, the units of the Syrian army held their ground.