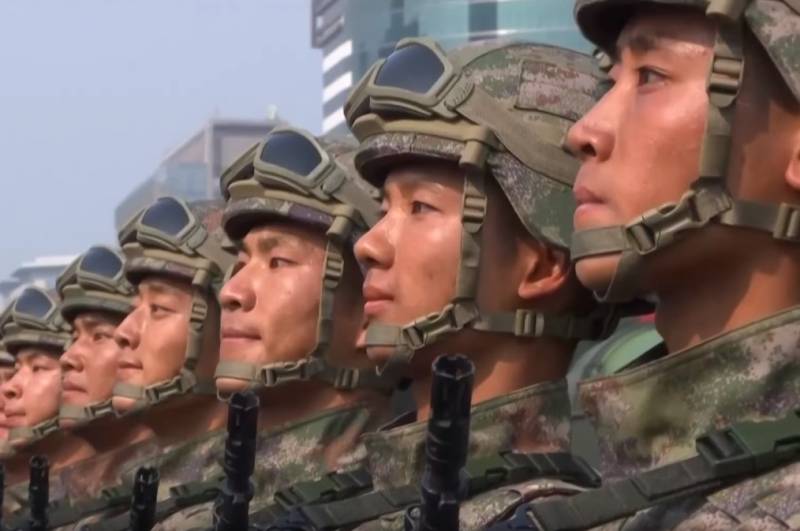 The People's Liberation Army of China seeks to increase its combat readiness against the background of a possible military conflict with the Taiwanese separatists and the United States supporting them. In line with these efforts, bulk purchases of body armor should be taken, according to The Global Times.
According to him, the PLA announced its plan to acquire 1,4 million high-quality body armor with plates worth about 13 billion yuan ($ 1,85 billion) in the next two years. As expected, the new equipment will minimize the number of casualties in the Chinese army.
According to official information, the PLA has approximately 2 million people, and the army itself constitutes only part of the armed forces.
This means that every army soldier can get one of these body armor, leaving an additional reserve
- analysts explain.
In total, according to the resource weain.mil.cn, through which public procurement is carried out, it is planned to purchase 930 thousand blocks of plates for universal body armor (each at a price of 7 yuan) and 950 thousand blocks for their reinforced analogues (467 12 yuan). Each block consists of two bulletproof plates.
As explained by Song Zhongping, a military expert and television commentator, Chinese bulletproof vests are of high quality and relatively low cost. According to him, China accounts for approximately 70% of the international market for these products.
A number of military experts, as explained by The Global Times, have already suggested that the procurement could be aimed at fighting the Taiwanese separatists and their American patrons. According to them, armor plates lose their protective properties after a few years, so buying so much in such a short period of time can mean preparing for a military conflict.