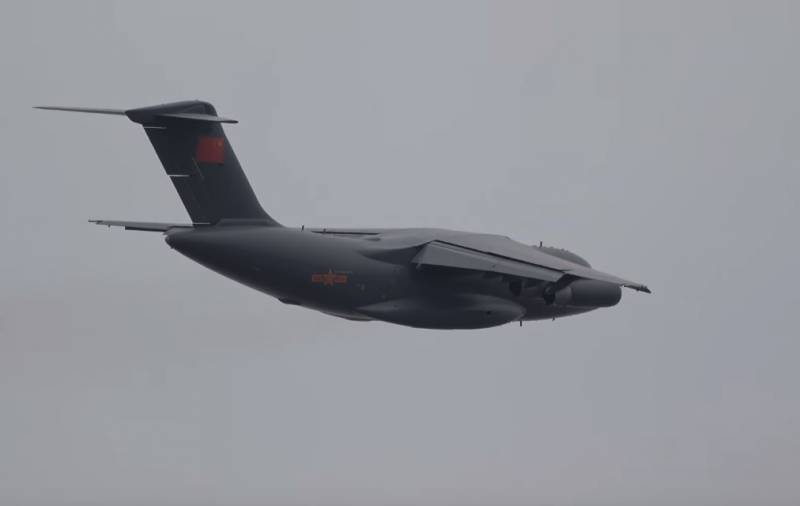 The general public in the near future will be able to get acquainted with the tanker, created on the basis of the transport aircraft Y-20 PLA ​​Air Force. Based on the same model,
aviation
complex radio detection and guidance. As a result, the Y-20 will occupy one of the main niches in the ranks of Chinese aviation.
As Y-20 chief designer Tang Changghun explained, it is anticipated that the new air tankers will operate in conjunction with a very small
fleet
imported IL-78 Soviet-built. The Y-20 is able to transport about 90 tons of fuel, which is similar to the capabilities of the IL-78 and much more than the HU-6 can carry, carrying less than 30 tons on board, and therefore will have to say goodbye to it.
China uses smaller KJ-200 and KJ-500 AEW locally developed aircraft as AWACS. At the same time, a more massive KJ-2000 AEW machine based on the Russian transport aircraft Il-76 is being developed. At one time, it became the platform on which the A-50 Aircraft of the USSR Air Force was built, inherited by the Russian Aerospace Forces. However, the analogue created on the basis of the Y-20 will be equipped with more advanced technologies that increase its combat potential.
For example, as the Global Times explains, in contrast to the traditional radar, it will have a conformal radar design (phased arrays that fit into the fuselage of the aircraft), which will improve the detection capabilities of enemy stealth aircraft.