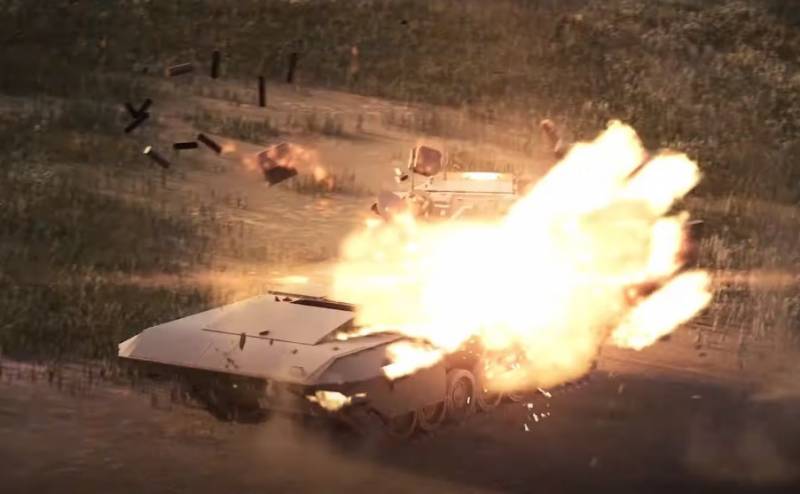 The American company BellFlight released on February 25 a video showing a group of next-generation attack helicopters, the Bell 360 Invictus, that hit enemy armored vehicles.
The material shows the combat mission of helicopters, whose task is to destroy a group of enemy troops. Demonstrates the effective evasion of fire air defense systems "Igla-S" or "Willow". In the outlines of the combat vehicles to be hit, the contours of the equipment created on the Armata platform of Russian design are easily guessed. As shown, Invictus without any problems "gets over" with the advancing enemy, striking at the simulation of "Almaty".
Future combat requires increased range, speed, dexterity and lethal power [...] Bell 360 Invictus will meet the needs of the US Army in a promising strike reconnaissance
aviation
- declares the company-creator of this product.
It is assumed that the helicopter will be armed with a 20-mm cannon, missiles, bombs and containers with various weapons.
It should be noted that this is not the first time that Russian products have been featured in the advertising animation of "partners". Thus, the Israeli defense corporation Rafael constantly "triumphs" over equipment from the Russian Federation: the S-400, Su-35, Ka-52 and other systems created by the Russian military-industrial complex have already been "destroyed".