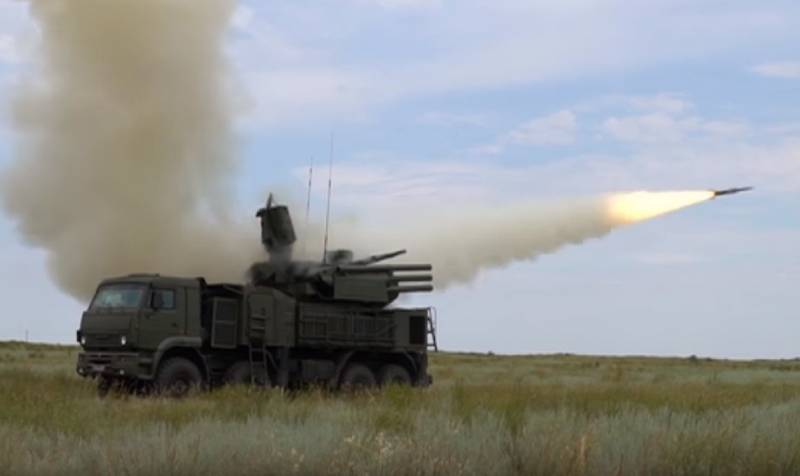 In addition to outstanding capabilities in the fight against air targets, the Russian Pantsir-C1 air defense missile system can equally be effectively used to destroy ground enemy orders. Thanks to the advanced fire control system and powerful 2A38M cannons, this system can become a "real nightmare" for enemy manpower. This assessment gives the Serbian edition of Mars.online.
According to him, the "Shell" compares favorably with universality. Its 2A38M guns with a caliber of 30x165 mm "differ in a very high speed of fire", reaching 4800-5000 rounds per minute.
You can only imagine the effect of the impact of these guns on the enemy's manpower [...] In just one second, one "Shell" fires 70-80 shells
- notes Mars.online.
As the publication explains, the Serbian army has experience in using such systems. In particular, self-propelled anti-aircraft gun of Czechoslovak origin M53 / 59 "Prague" of a similar caliber was widely used in the vast expanses of the former Yugoslavia.
According to veterans, she has proven herself in the destruction of ground targets, in particular, protected by shelters. According to Mars.online, the Pantsir air defense missile system, located on a completely different technological level and having incomparable combat potential, is capable of "destroying a whole company of enemy infantry."