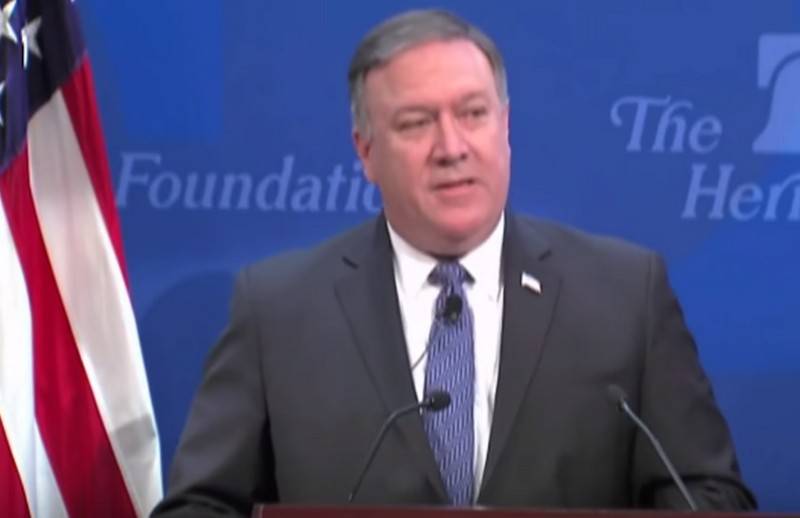 Russia, Iran and Syria are directly guilty of disrupting the ceasefire on Syrian territory. This was stated by the head of the US State Department Mike Pompeo.
Speaking to reporters in the Department of State, the US Secretary of State said that Russia, Iran and Syria are in every possible way blocking attempts by other countries to "reach a truce" in the territory of the Arab Republic.
Yes, (truce - approx.) Is very difficult to achieve. This is a difficult problem, it has been going on for a long time. All ceasefire proposals undermined (Bashar) Assad, Russians and Iranians. All the UN efforts to convene a constitutional committee ... also undermined these three parties.
- stressed Pompeo.
According to the head of the US State Department, Assad will not be able to solve the Syrian crisis by military methods and therefore must strive for a ceasefire and negotiations that will not lead an offensive in the Idlib de-escalation zone, thereby increasing the "risk of friction with Turkey."
Describing the Syrian government's offensive against militants in Idlib, Pompeo accused Damascus of "aggression against the Syrian opposition, carried out with cynical support from Moscow and Tehran."
At the same time, Pompeo did not forget to recall the positive role of the United States in the Syrian crisis, in particular, saying that Washington "is trying together with the UN" to achieve humanitarian access in Syria, which the Russians are blocking.