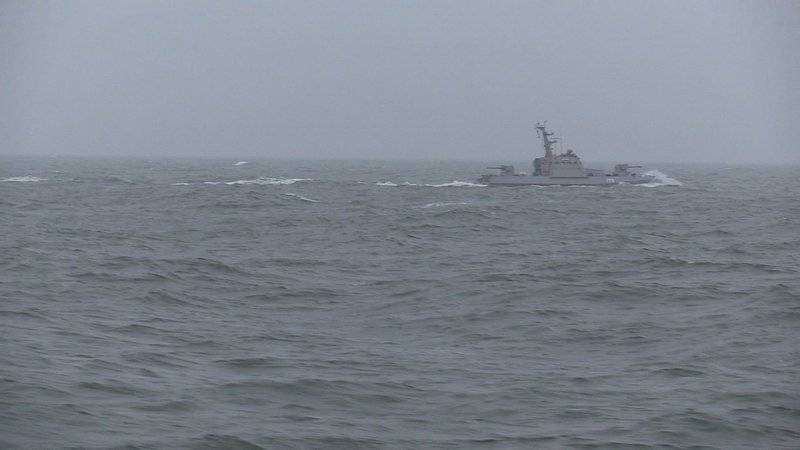 The naval forces of Ukraine conducted exercises with live firing of artillery boats in the waters of the Sea of ​​Azov. This was reported by the press service of the Operation of the Joint Forces (OOS, the headquarters of the military operation in the Donbass).
Small armored artillery boats "Kremenchug" and "Lubny" together with the special support ship "Onyx" of the Marine Guard of the State Border Service of Ukraine from the United Forces worked out a joint access to the sea and training artillery firing
- said in a statement by the OOS.
They said at the OOS headquarters that the firing was carried out both in the daytime and at night, all targets were hit "at a distance of 1 km under conditions of heavy rolling." The exercises used 30-mm automatic guns.
At the same time, it is alleged that the FSB ships of the "aggressor country" closely watched the exercises.
The boats of the FSB of the Russian Federation did not come close to the Ukrainian armored boats, however, they contacted us by requesting our coordinates and warning about the special status of the passage of the Kerch Strait
- stated at headquarters.
Some Ukrainian media have already written that their shootings "Ukrainian boats scared the Russian aggressors to death" and "caused a panic at the FSB."