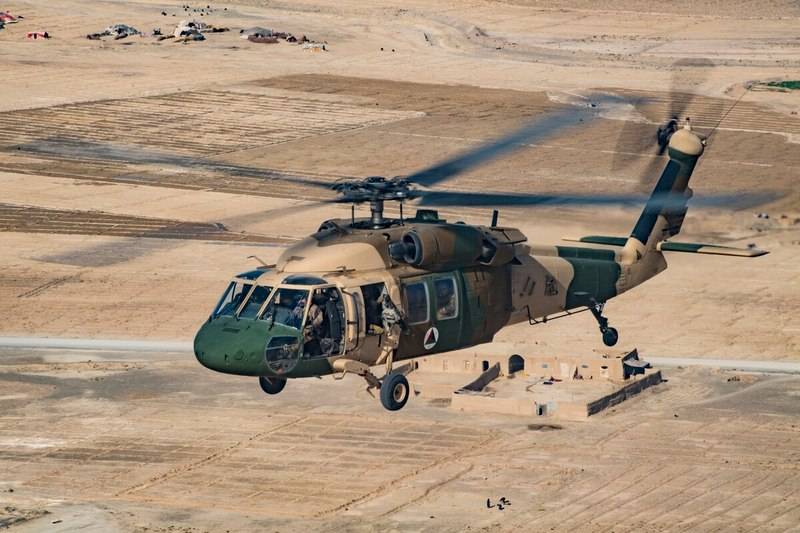 The Pentagon cuts shipments of Afghanistan's multi-purpose Sikorsky UH-60A + Black Hawk helicopters three times - from 159 units to just 53 aircraft. This is stated in the report Enhancing Security and Stability of Afghanistan sent to the U.S. Congress in December 2019 by the U.S. Department of Defense.
The US Department of Defense has yet to explain the decision to reduce the supply of helicopters to the Afghan Air Force. Unofficially, this is due to the difficulties for the Afghan Air Force to operate so many American helicopters without a serious increase in the number of American specialists.
In addition, the Pentagon also reduces the number of Cessna AC-208 Combat Caravan (Eliminator) light reconnaissance and strike aircraft planned for transfer to the Afghan Air Force from 32 to 10 aircraft, but it promises to supply 10 to 15 Boeing CH-47 Chinook military transport helicopters from the presence of the army
aviation
USA.
In 2017, the Americans announced the implementation of the Afghan Aviation Transition Plan (AATP) program, which initially envisaged transferring to Afghanistan by 2024 to replace the fleet of Russian Mi-17 helicopters with military assistance from 119 multi-purpose Sikorsky UH-60A + Black Hawk helicopters, and further 40 more - that is, a total of 159.