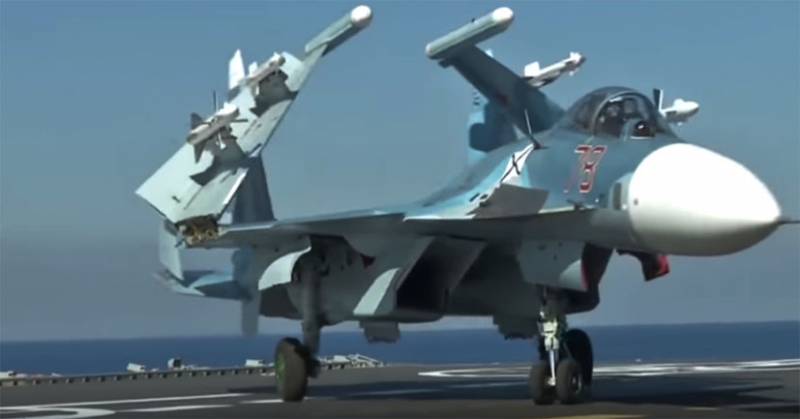 In China, they expressed dissatisfaction with the fact that the Russian media called the Chinese carrier-based fighter a copy of the Su-33.
Recall that at the time, the Chinese purchased the prototype of the 33rd "Dryer" from Ukraine, and then, having thoroughly studied it, launched a program to create their own ship's aircraft. As a result, on the basis of the Su-33 glider, the J-15 appeared, which today is used as the base aircraft carrier fighter
fleet
Navy PLA. Such fighters continue to undergo trial operation on the Shandong aircraft carrier - the first built in China.
Words of dissatisfaction were published by the Chinese portal Sohu, which states that "the similarity of the J-15 and Su-33 is only external."
From an article by a Chinese author:
They (fighters) are similar in appearance, but inside the J-15 everything is completely different. Therefore, it is impossible to call the J-15 a copy of the Soviet Su-33. The Su-33 avionics system and the level of informatization lag far behind the advanced world level. In addition, Russia for its Navy cannot currently develop a new generation of aircraft carriers and fifth-generation carrier-based fighters for them. In such a situation, there is no point in improving the Su-33. They (Russians) no longer do this. The Su-33 as part of the Russian Navy has no future.
The following describes the latest avionics of the J-15 fighter, that before the creation of the 5th generation carrier-based fighter (J-31), there are massive orders for the same Shandong.
From the material:
J-15 receives new weapons and their control systems, designers improve the aerodynamic performance of this aircraft.
After all these words, one may get the impression that in China they are trying to convince someone that the development of the J-15 is "in no way connected" with the prototype Su-33 previously purchased from Ukrainians.