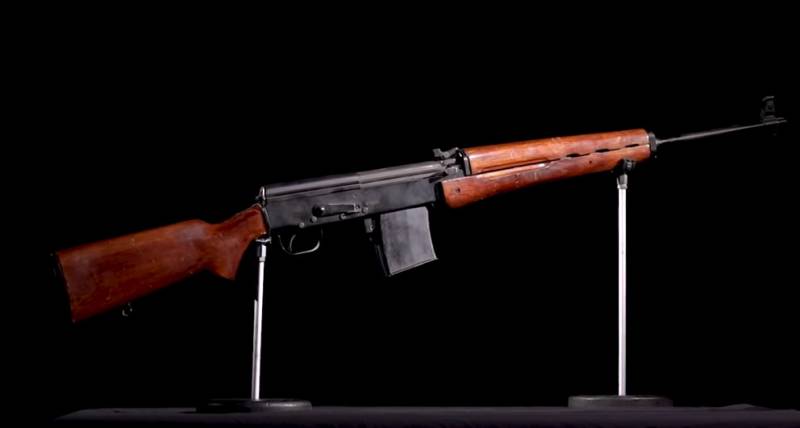 Most people addicted
history
Soviet rifle
weapons
, know about the creation by Mikhail Timofeevich Kalashnikov of the world-famous assault rifle, light and single machine gun. At the same time, his participation in the development of several other samples, including a self-loading sniper rifle, is not mentioned at all.
Work on the creation of these weapons was carried out in the USSR in the late 1950s and was completed in 1963 when the 7,62 mm self-loading rifle sniper rifle Evgeni Dragunov was adopted. Several well-known designers took part in the competition for the creation of a self-loading sniper rifle. At the initial stage of competitive testing, Mikhail Timofeevich also joined. Unfortunately, his sample did not reach comparative polygon tests. Meanwhile, several copies were created, tested, however, apparently, they did not satisfy even the designer with their characteristics.
In the video presented by Kalashnikov Media, the head of the funds department of the military-historical artillery museum Ruslan Chumak will talk about the external shape and the "stuffing" of the Kalashnikov self-loading sniper rifle, as well as why she would not be able to qualify for high-precision weapons.