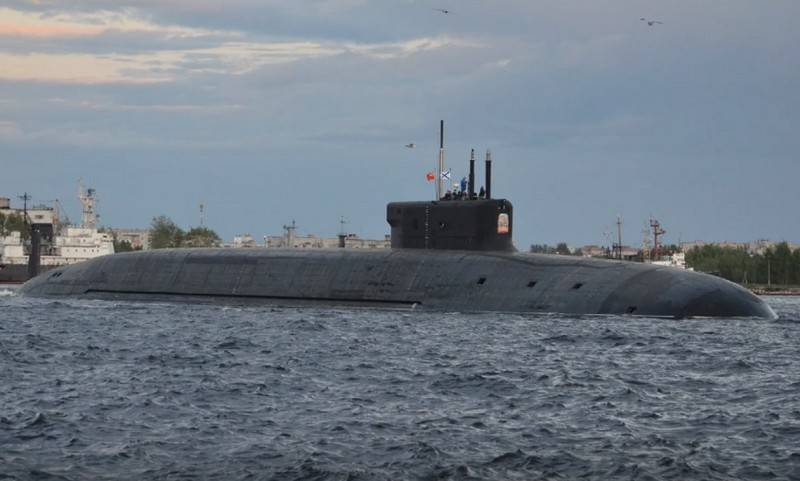 A contract for the construction of two new project 955A nuclear missile strategic submarine cruisers (code Borey-A) for the Russian Navy will be concluded in August this year at the Army 2020 forum, TASS reports citing a source in the military-industrial complex.
It was decided to sign in August at the Army 2020 forum a construction contract for
fleet
two more submarine missile carriers Borey-A. Under the terms of the contract, the laying of both ships will take place at Sevmash (part of the USC) in 2021, they will be built as part of the current state armament program until 2027
- said the source of the agency, adding that these submarines will be the ninth and tenth in a row submarines of the Borey class.
Earlier, RIA
News
with reference to its source, it was reported that the laying of two APRKSN "Borey-A" will be held on May 9, 2020 in honor of the 75th anniversary of the Great Victory.
In turn, the Ministry of Defense does not comment on the information voiced by news agencies.
Currently, the Russian Navy is serving three nuclear missile submarines of the 955 (Borey) project of the 4 generation — the strategic missile cruisers Yuri Dolgoruky, Alexander Nevsky and Vladimir Monomakh. He graduated from state tests and is preparing to join the fleet of the APKSN "Prince Vladimir" of the modernized project "Borey-A".
Four more serial ARPKSN of the 955 project are under construction - "Prince Oleg" (officially laid down on 27 of July 2014 of the year), "Generalissimo Suvorov" (laid on 26 of December 2014 of the year), "Emperor Alexander III" (laid down on 18 of December 2015 of the year) and " Prince Pozharsky "(laid down December 23 2016 years).