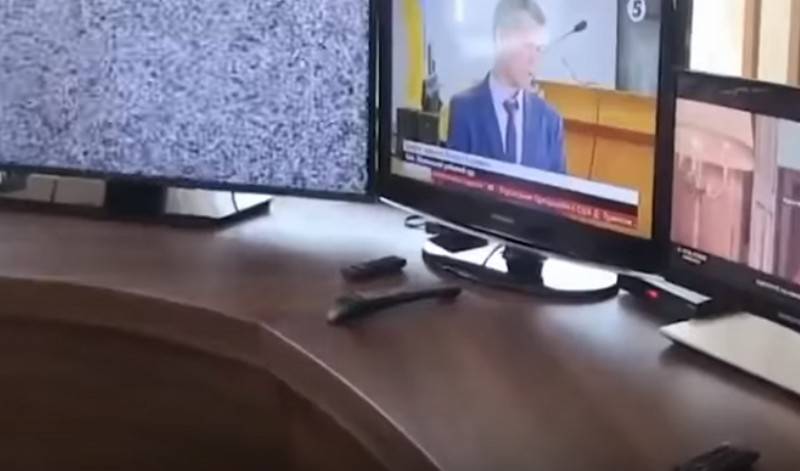 Ukrainian "jammers", which were supposed to limit reception on the territory of LDNR, as well as territories controlled by Kiev in the Lugansk and Donetsk regions of Russian television signals, have not been working for a long time. At least six months. This was stated by the former secretary of the National Security and Defense Council (NSDC) of Ukraine Oleksandr Turchynov.
According to Turchinov, Ukraine built along the line of demarcation in the Donbass a "system of technical aggregates" that neutralized the "Russian information aggression", jamming the signal of the TV channels on the territory of the LPR and at the same time, amplifying the signal of Ukrainian programs. However, these "jammers" for a long time do not work "for an unknown reason."
They are disconnected, they do not work, and again, in fact, a significant part of the Lugansk and Donetsk regions can receive not only Russian television, but also these frantic separatist channels, where generally just some kind of mentally unhealthy nonsense occurs, and of course, all this affects people
- he said.
The ex-secretary of the National Security and Defense Council emphasized that due to the lack of jammers, in many Ukrainian cities and villages they watch exclusively Russian television.
This is a very serious problem.
- He said.
Recall that after the Maidan in Kiev, they said that they would build a system for blocking the Russian television signal along the entire Ukrainian-Russian border. However, problems immediately arose with the construction and only a few "jammers" in the Donbass were "launched", which actually did not work. Back in 2017, numerous problems with these units were reported.