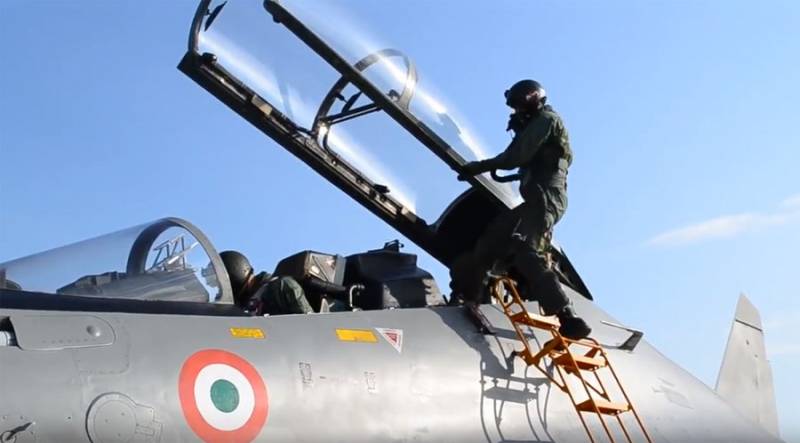 In India, they announced a developed program for the re-equipment of the Su-30 fighter. The Indian state-owned company HAL (Hindustan Aeronautics Limited) decided to carry out the re-equipment.
Indian media have reported that HAL plans to equip a Russian-designed fighter with a new cockpit with artificial intelligence. The materials referring to representatives of the state company indicate that the project started in November last year.
From the statement:
The digitalized cockpit should replace the analog cockpit of a Russian fighter. We are shifting the focus to the use of artificial intelligence, digital LCD screens. We intend to move away from analog sensors and switches on the panel.
It is noted that the artificial intelligence system developed in India is able to carry out commands and choose the best options when making decisions.
Project Engineer:
Pressing the button with the thumb of your left hand activates the VACS voice control system. This is a device weighing 2,7 kg, which with the help of artificial intelligence allows you to recognize the voice commands of crew members. For example, if the command "height and position" is given, the system will determine everything independently and inform the pilot of the necessary data. The system also allows voice selection.
weapons
.
It is stated that at the moment VACS allows speech recognition by 98%.
"But we intend to make it so that recognition is 100% complete," the project engineer added.
The Indian media recall the statement of the retired Marshal
aviation
India Daljit Singh, who declared "obsolescence and reduced combat efficiency of Su-30MKI fighters."