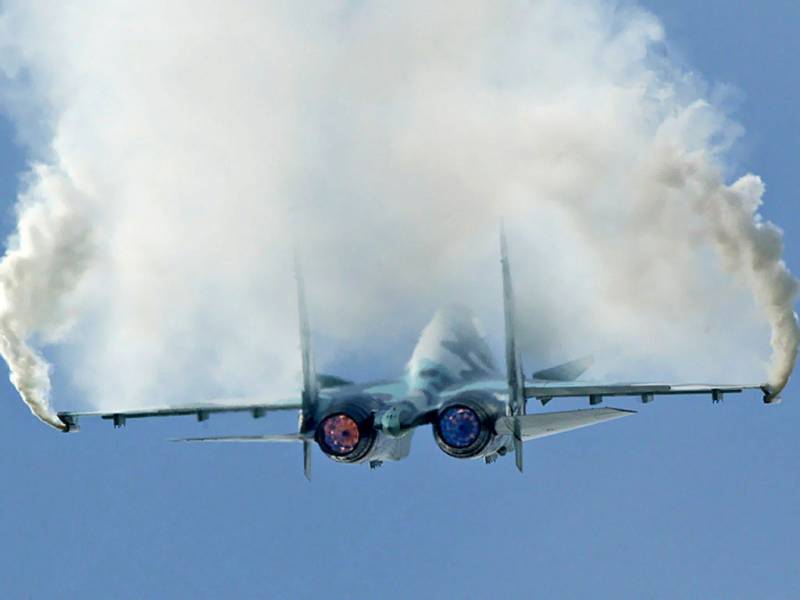 Representatives of the American magazine The National Interest are not tired of sharing their thoughts on Russian military equipment. Literally daily, the pages of this publication publish materials that contradict each other in terms of assessing the characteristics of the Russian
weapons
. This time the material turned out to be dedicated to Russian
aviation
, in particular, the question of what will allow Russian-made fighters to increase the radius of their use.
The author of the material (Charlie Gao) writes that OSNOD, a unified system of communication, data exchange, navigation and recognition, can help Russian fighters in this regard.
The NI pages report on the Russian OSNOD, "resembling the Link-16 data exchange network", which is used in the NATO environment. It is also added that it acts as the Russian analogue of the American CEC - a kind of combat information system.
Recall that earlier in Russia there were announced plans to equip the OSNOD fighter Su-30SM (modernization to Su-30SM1) and Su-57. This system allows you to coordinate the actions of aircraft (helicopters) when performing combat missions. The OSNOD option for the Su-57 is distinguished by constant cryptographic protection of data during their exchange, as well as increased noise immunity. Such a system is characterized by a high data processing speed, which allows the pilot to receive a wide range of protected information in real time.
It is not entirely clear how OSNOD is directly related to the fighter combat range characteristics.