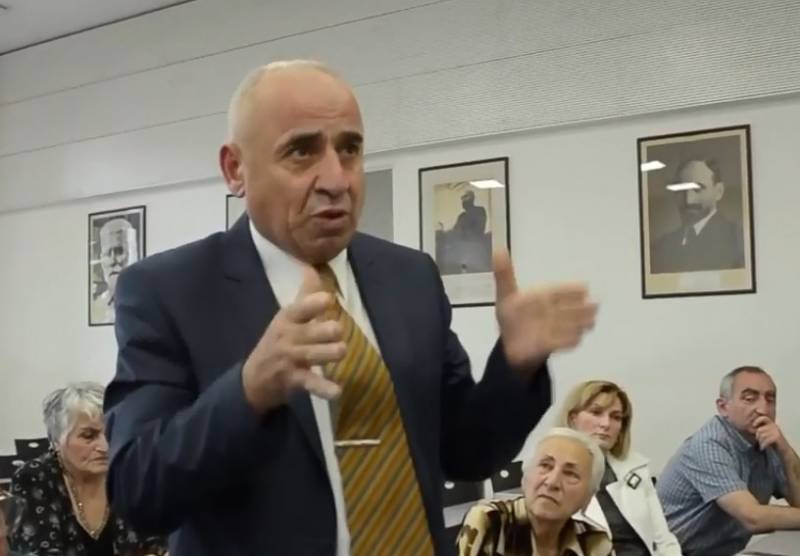 The general of the Armed forces of Georgia Tristan Tsitelashvili, who previously commanded the Avaza battalion, was asked to name
history
with Georgian snipers on Independence Kremlin fiction. We are talking about people who in 2014 on Independence Square in Kiev secretly shot at both protesters and security forces.
General Tsitelashvili personally talked about this proposal live on a talk show on the Ukrainian ZIK channel.
Since 2014, he openly announced the participation of the Georgian military in executions in Kiev, telling about it in the media. According to the Georgian officer, Zviad Kushitashvili, chairman of the international non-governmental organization Georgian Emigrants, asked him to refute his words. A well-known social activist turned to the general on behalf of the President of Ukraine Petro Poroshenko, offering him a "good and beautiful life" in exchange for the rejection of his allegations. Tsitelashvili was supposed to announce that the whole story with Georgian snipers was invented in the Kremlin.
As you can see, the officer turned out to be a decent and principled person, not amenable to bribery.
It is difficult to understand what the people who turned to Tsitelashvili were counting on. Indeed, Georgian snipers were known not only from him, but also from a documentary filmed by Italian journalist Jan Mikalesin, in which the shooters themselves talk about their "exploits" on the Maidan.