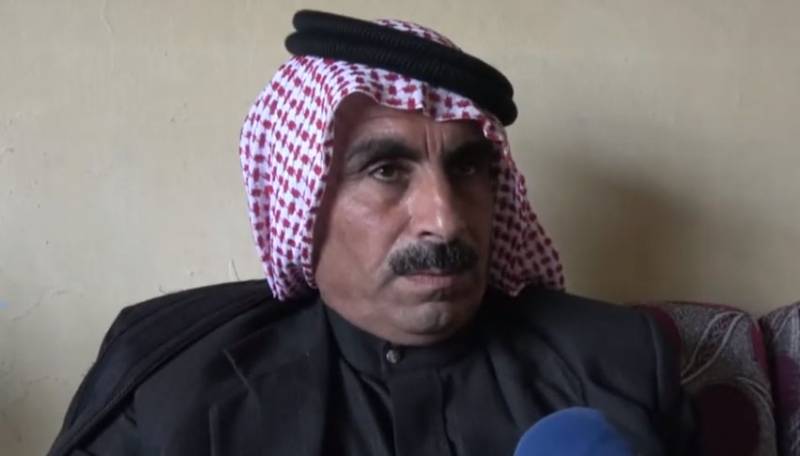 Kurdish media publish an interview with a representative of one of the influential clans of the north of Syria, Yousef al-Abdo. The main part of the interview was devoted to the Turkish military invasion of Syria.
According to Youssef al-Abdo, one of the goals that Recep Erdogan pursued during the planning of military operations in Syria was to divide the Syrian people and demonstrate the Turkish army as a force capable of controlling the north of the SAR in its interests.
Al Abdo:
But the knowledge of the Arab clans and tribes in northern Syria regarding what Turkey is plotting, Erdogan's plans failed. We do not need discord in the region. We do not need colonialism. We need unity.
According to a representative of a major Syrian clan, in order for Turkey to have no chance of getting part of Syria under its own control, consolidation is needed. In particular, it was about the congress of Arab tribes in the city of Sarekaniye.
It is noted that the task of this congress is to defend the right to a unified Syria, to the rights of each of the peoples inhabiting the country.
Recall that earlier on the Turkish occupation of the north of Syria spoke primarily Kurds. But, as you can see, representatives of the Arab population of the north of the SAR adhere to the same point of view.