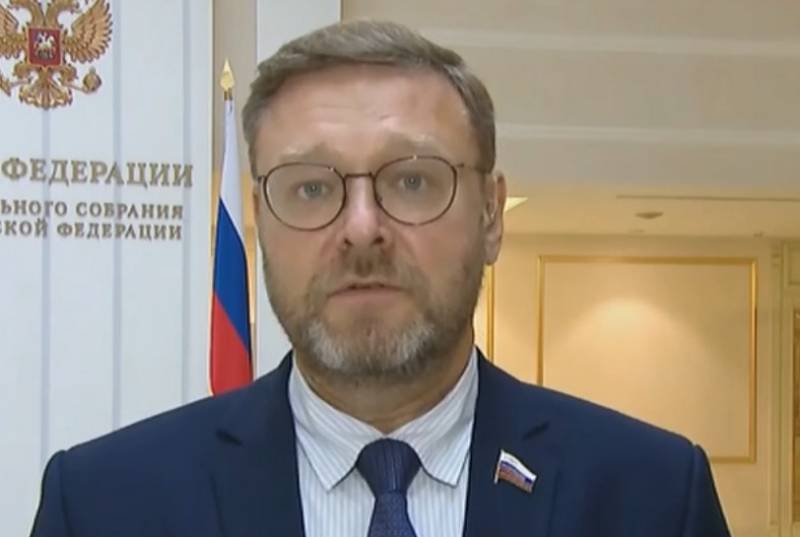 The head of the international committee of the Federation Council, Konstantin Kosachev, expressed his opinion on the causes of bad relations between Russia and Ukraine. In his opinion, this is due to external factors.
Kosachev shared his opinions with the news agency RIA
News
.
His words were expressed in response to yesterday's statement by US President Donald Trump. The head of the White House wished to improve relations between Russia and Ukraine.
Konstantin Kosachev believes that the United States and Donald Trump could greatly contribute to this if they stopped supporting the "war party" in Kiev. From the correspondence appeal of Kosachev to the USA:
Simply put: stop supporting the "party of war" in Ukraine, and the conflict itself will end.
According to the head of the Federation Council, most of the disagreements in Russian-Ukrainian relations are caused by external reasons, therefore, it is also easiest to help resolve them with external help:
They can be overcome only if the external factor works not to continue confrontation, but to search for ways of rapprochement.
The senator believes that Trump's words were sincere, because he has reasons to want reconciliation between Ukraine and Russia. Of course, Iran or China are more concerned about it than Ukraine, but an improvement in Russian-Ukrainian relations could make attacks by opponents of the American president using the "Russian-Ukrainian dossier" less acute.