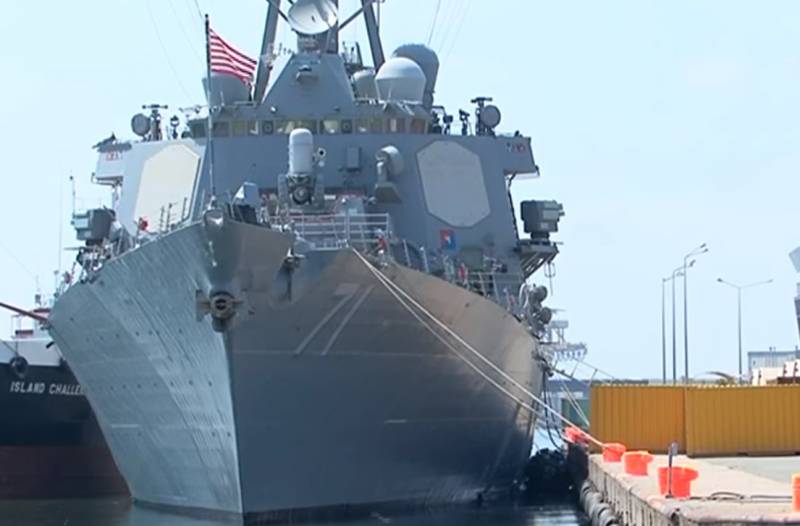 Having passed the Bosphorus Strait, the American destroyer Ross last Sunday entered the Black Sea. In 2020, this is the first time that the United States warship appeared in the Black Sea.
Information about this was published on the official website of the US Navy.
The National Defense Management Center of the Russian Federation claims that all actions of the destroyer are under control.
The USS, now in the Black Sea, is equipped with Aegis missile defense systems and Tomahawk cruise missiles.
Turkish information portals drew attention to the fact that when passing the Bosphorus in front of the American destroyer, the Turkish Navy submarine followed in the surface. Whether she will participate in joint operations with the ship is unknown.
The destroyer commander USS Ross spoke about the challenges facing his ship:
With this visit, we are consistently strengthening our relations with the Black Sea partners. These operations in the Black Sea are critical to creating a safe marine environment and ensuring freedom of navigation.
The provisions of the Montreux International Convention state that the length of stay of warships of non-Black Sea states may not exceed 21 days, subject to additional tonnage rules.