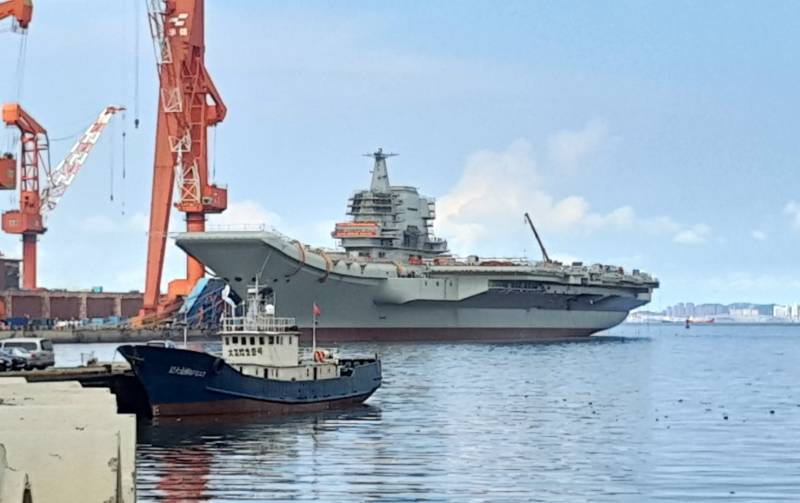 In China, the pilot operation of the recently adopted armament of the PLA Navy, the first Shandong Type 001A aircraft carrier built in the country, has been suspended. The reports of the Chinese portal Sina say that a few days earlier for the first time on the deck fighters with weapons were spotted.
According to the latest information, on the Shandong aircraft carrier, a J-15 carrier-based fighter with an anti-ship missile was seen.
Recall that the J-15 is an actual copy of the Soviet Su-33 fighter. At one time, the Chinese bought an experimental Soviet development (T10K-7) in Ukraine, and eventually built their own aircraft for use on aircraft carriers.
In addition, official sources of the PLA Navy noted that the port is "conducting research experiments with the aircraft carrier's arms".
According to some reports, access to the sea is temporarily delayed.
The reason, according to reports from Hong Kong sources, was that a Chinese sailor from Shandong was diagnosed with COVID-19 (the same coronavirus). At the time of detection of infection on board the aircraft carrier were more than a hundred people, including naval officers. All of them, as representatives of the Hong Kong Information Center for Human Rights and Democracy write, must go through quarantine measures. The patient is in a clinic in Sanya (Hainan Island, China).
The press service of the PLA Naval Forces at the moment reports on the coronavirus among the members of the Shandong team did not comment.