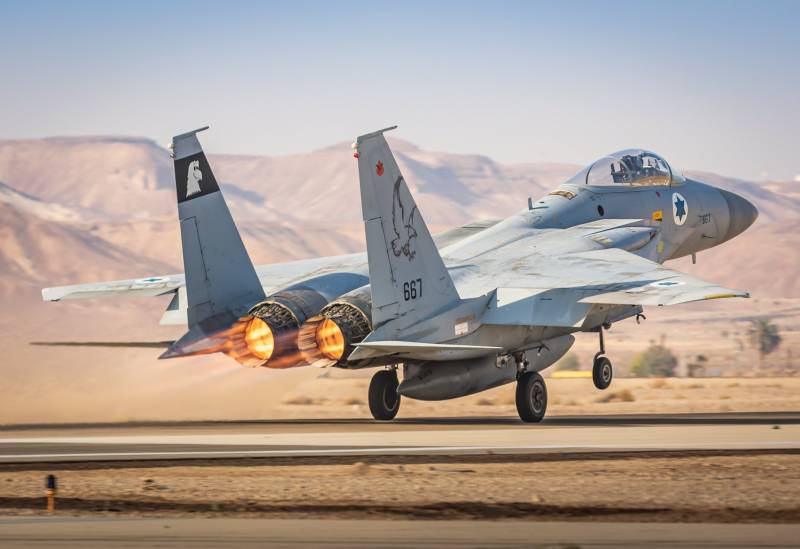 The Israeli
aviation
once again struck at the territory of the Syrian Arab Republic. The metropolitan province of Damascus was again attacked. Several rockets exploded in the area of ​​Damascus International Airport.
The attack was carried out (familiar to the Israeli Air Force) at night. Syrian air defense systems were able to intercept several fired missiles.
If earlier the Israeli military command did not comment on the infliction of such attacks, now the IDF press service has issued a statement about what were the objectives of Israeli aviation in Syria. It is stated that the objects of the Palestinian Islamic Jihad group became such goals (for reference: in Russia two organizations are recognized and banned as extremist organizations, the name of which is a combination of Islamic Jihad).
From the report:
On the southern outskirts of Damascus, one of the key targets of Islamic Jihad (ID) was attacked. There the terrorists were engaged in research and development
weapons
with its subsequent production both in Syria and in Gaza. Rocket fuel components were also produced there. At the facility, fighters were trained, including those who arrived from Gaza.
The Israeli press, citing Palestinian sources, reports that as a result of a missile attack killed two representatives of "ID"