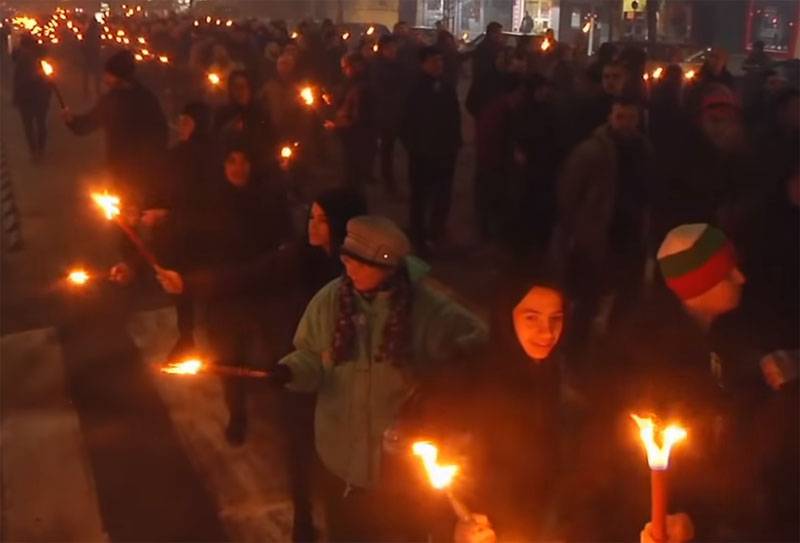 Bulgarian radical nationalists clashed with the police. This is reported by Bulgarian sources.
We are talking about clashes between radicals and law enforcement officers during an attempt to hold the so-called Lukov march. This event, which the Bulgarian ultranationalists tried to hold in honor of their idol, Hristo Lukov.
For reference: Hristo Lukov is a right-wing nationalist, in 1935-1938 - Minister of War of Bulgaria. He was one of the main figures of Bulgarian fascism, an active supporter of allied relations with Hitler. He advocated the introduction of anti-Semitic clauses into Bulgarian legislation. In 1943 he was killed by the Bulgarian Communists.
Since 2003, modern Bulgarian radicals have been conducting torchlight processions in Sofia, praising the policies of Hristo Lukov.
Neo-nationalists tried to hold the next procession, but the police prevented this event. The march was banned by the Sofia City Hall, whose decision was confirmed by the Supreme Administrative Court of Bulgaria.
In this case, as it turns out, the Bulgarian police did not interfere with the radicals in their desire to lay flowers on the plate of Hristo Lukov, which is installed on the wall of the house, where in 1943 the Bulgarian fascist was eliminated.