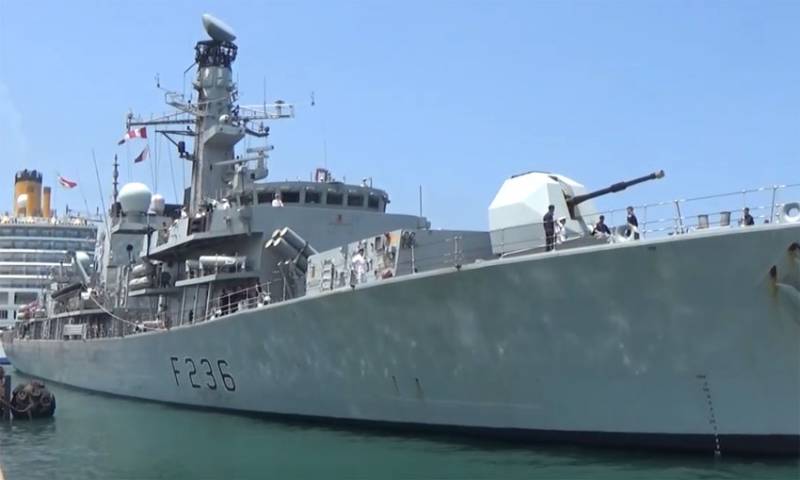 In China, they comment on the statement of the main military department of Great Britain about the need to optimize the costs of the needs of the Royal Navy. The British defense department intends to reduce the number of surface warships by 2027. It is also noted that it will be necessary to adjust the national shipbuilding strategy in terms of building Type 31 frigates. The first of these frigates was originally planned to be put into service with the British Navy in 2027, but now they are planning to postpone the deadlines for a number of reasons, including financial ones.
Problems are allegedly arising with the order by the United Kingdom Navy of the latest Type26 frigates.
The military section of the Chinese publication Sohu decided that these plans of London are not worthy of a great naval power. In the Sohu material, they openly scoff at the fact that Britain decides to optimize its navy.
From the article:
Once upon a time, Great Britain called itself the mistress of the seas and an empire over which the sun never sets. What now? From the title "mistress of the seas" there is only one name left, and with it, apparently, problems. All this looks like humiliation for Britain. She has always advocated expanding her
fleet
but not now.
These ridicule in China is also related to the fact that recently in London they announced their readiness to send their latest aircraft carrier to the shores of China. The British Ministry of Defense attributed this to the need to "prevent the PRC from expanding in the South China Sea."
It is noteworthy that the plans of the Ministry of Defense of the United Kingdom to "optimize" the Navy are criticized in Britain itself. And Sohu recalls this, pointing to statements by representatives of the retired admiral corps:
With this approach, the UK will move into the second tier of countries with a navy.