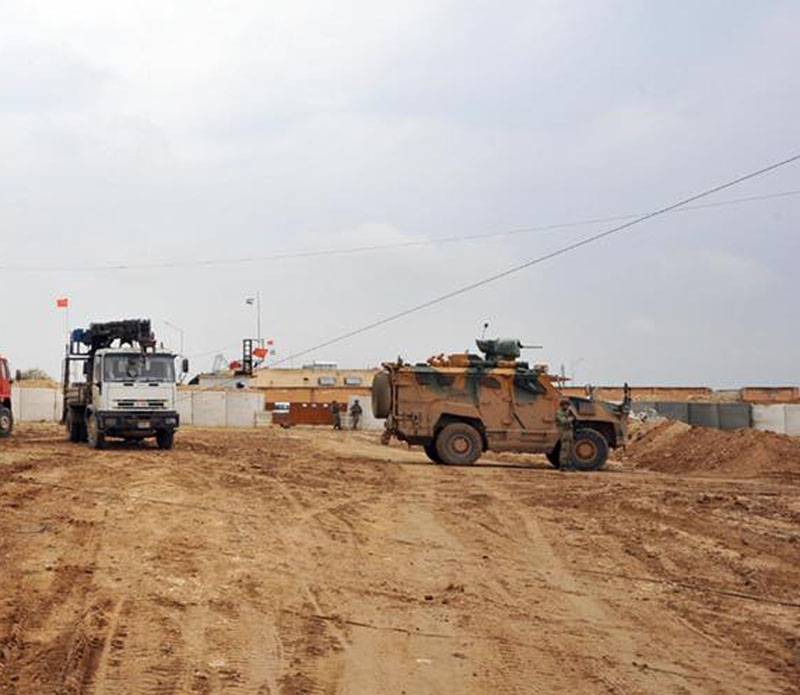 According to the Lebanese agency Al-Masdar, attempts by fighters supported by Turkey to capture the key settlement of Nairab failed. Its capture would have opened the road to the strategic city of Sarakib to the forces of the pro-Turkish National Liberation Front and the radicals from Khayyat Tahrir al-Sham (banned in the Russian Federation) and allowed the militants to cut the M-5 highway connecting Aleppo and Damascus.
With the active support of the Russian Aerospace Forces, the SAA fighters managed to repel an attempt at a breakthrough, destroying about 100 jihadists, among whom were at least two Turkish military personnel.
A number of sources report events in Syria over the past few hours regarding the actions of the Russian military.
The American agency Step News Agency, Aleppo Media Center and the Edlib Network News portal report that Russian military aircraft operate in the Atarib and Kafr Hama cities in the western part of Aleppo province. These sources also report military actions
aviation
RF in the province of Idlib. They occur in the area of ​​settlements Kafr-Nabl, Joseph, Kansafra, El-Bara, Kafar, Sufun and Abilene. All these cities and villages are located in the Jebel al-Zawiya region.
Shortly before that, French President Emmanuel Macron warned of a possible new wave of immigration crisis caused by the intensification of hostilities in the Syrian province of Idlib. According to him, due to the aggravation of the situation in this region, about two million people are in a dangerous situation or have left their homes.
To discuss this issue, Macron invited the leaders of Russia, Turkey and Germany to hold a quadripartite meeting.
At the same time, there is no influx of refugees on the Syrian-Turkish border, which casts doubt on the words of the French president about the humanitarian catastrophe in Idlib and the immigration crisis. The head of the Russian Center for Reconciliation, Oleg Zhuravlev, also refutes information about millions of refugees from Idlib. He says that there is no video or photo confirmation of Macron's words.