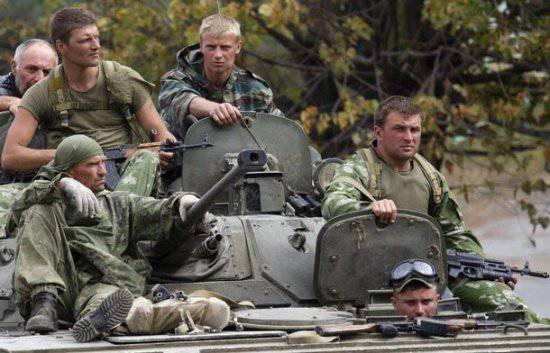 Russia does not yet have the funds for a full transition to a contract army, the head of the Russian Defense Ministry, Anatoly Serdyukov, acknowledged, reports RIA
News
. "We cannot afford to create a fully contract army now," the minister noted.
"Armament, do not believe it, is cheaper than a good contractor. If you count, these are enormous expenses. The previous program did not work precisely because it was done formally. The military said they had to do it. They took it under the visor," the minister complained.
At the same time, according to him, "it was absolutely clear that the contract soldier would not join the army for seven thousand, if in the civilian he could earn no less than 15". "We really could refuse to re-equip and put money on the improvement of contractual services. But then we would have old equipment that does not meet modern requirements and
weapon
", - explained Serdyukov.
"We do not refuse service under the contract, but only squeeze the number of such servicemen," he added. "Up to 90-100 thousand. We will continue to look further." "If we save money in other areas, we will definitely return to this idea. But already well prepared," Serdyukov said.
Commenting on the situation in the fight against violations of military discipline, the minister said: "The absolute numbers of non-statutory cases have increased. But this does not frighten me, because there are more recruits. Over time, the situation should level off. And the statistics will definitely fall. methods: we strictly ask for this with commanders, up to dismissal for fatal cases. " "Right here, human rights activists have already reproached me for having fired many for nothing," Serdyukov added.