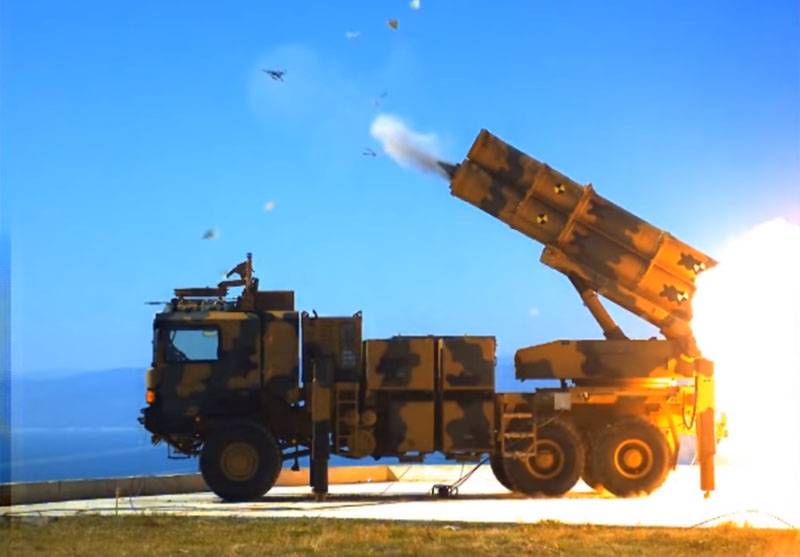 The Turkish press continues to publish about the weapons that Ankara sends to Syria or to the borders of Syria. We are talking about weapons, with the help of which the support of the Syrian anti-government forces is actually carried out.
Turkish journalists report that the Turkish Armed Forces General Staff decided to deploy the ROKETSAN TRG-300 Kaplan multipurpose missile system. The system is capable of hitting targets at a distance of 120 km. This means that even when placing the Kaplan on the Turkish-Syrian border, the installation is capable of "shooting through" the entire territory of Idlib province - up to its southern borders.
Kaplan TRG-300 missiles are capable of hitting heavy armored vehicles, well-fortified and protected objects.
The mass of the TRG-300 Kaplan solid fuel rocket is 585 kg, the mass of the warhead is 105 kg. At the same time, a missile of such a complex can hardly be called high-precision. Deviation when hitting a target can be up to 50 m.
Recall that in the week from the position of the Turkish army, the militants launched an offensive in the areas of the CAA. The main vector of the offensive is the village of Nairab. Militants with the active support of Turkish troops broke through the defenses of the SAA in this area. From the complete breakthrough of the front and the further advancement of the militants, the Syrian army was saved by air support, which was provided by the Russian Air Force aircraft. At the same time, the Russian Su-24 bomber was attacked from the ground by militants - from the location of the so-called observation post of the Turkish army. The Russian pilot managed to take the plane away from a MANPADS missile and safely returned to the Khmeimim airfield.