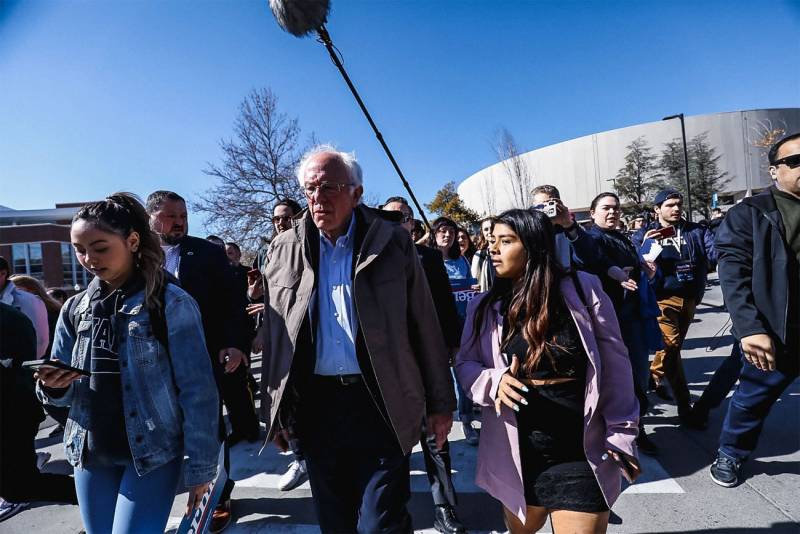 Candidate for the presidency of the United States, Bernie Sanders, believes that rumors about Moscow's support for his candidacy are aimed at discrediting him. Therefore, he requested the Russian leadership to refuse to intervene in the American election.
He made such a statement immediately after the publication in the newspaper The Washington Post of material that the US authorities had warned him of Russia's assistance in promoting him as president. How exactly Moscow plans to promote Sanders is not mentioned in the article.
As you know, the presidential election in the United States will be held in November this year, so the election campaign in the country is already underway. Democratic candidate Bernie Sanders has promised that after his election as president of the United States, he will by all means prevent any attempts by foreign states to interfere in the electoral processes of his country.
Although the presidential candidate received a warning about Russian support for Sanders about a month ago at a briefing, The Washington Post decided to publish information about it today. Sanders explains the choice of publication date by the fact that caucus begins in Nevada today. This term in the United States refers to meetings where the selection of delegates from a particular state is held, who will support the election of a specific deputy from the Democratic or Republican Party.
The senator ironically called the newspaper men his "good friends."
According to preliminary data, 27 percent of Democrats will vote for Sanders, making him the most likely party leader in the presidential race.