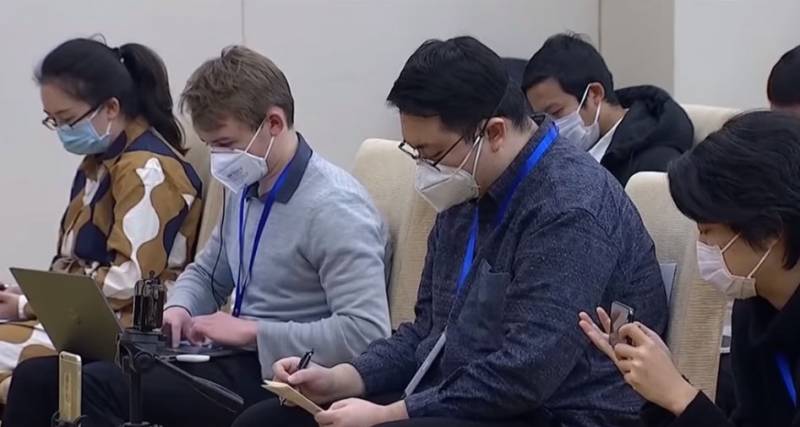 Opposition representatives in Hong Kong voiced their views on the situation with coronavirus in China. Notes began to appear on the network that the information wave around the coronavirus, which in the PRC had infected about 75 thousand people for more than a month, also has a "political connotation".
In particular, it was stated that the unprecedented security measures undertaken by the Chinese government, the ban on mass events, the use of quarantine zones, where law enforcement officers work, actually reduced to zero Hong Kong protests.
Recall that Hong Kong has become a center of protest, where opposition forces, which Beijing suspected of being fueled by foreign funds, staged large-scale actions against the central authorities of China. One of the demands put forward by opposition activists was: Beijing must comply with international law and respect the rights and freedoms of citizens who cannot agree with the policies of the CCP (Chinese Communist Party).
Now in Hong Kong, they say that "the authorities took advantage of the coronavirus epidemic to quench protests."
However, other points of view are also expressed in Hong Kong. Thus, Wang Xiangwei, an analyst at South China Morning Post, writes that the coronavirus COVID-19 was "an alarming call for authoritarian Beijing." The author notes the following: materials appeared in the press that the coronavirus for communist China would be the same as the accident at the Chernobyl nuclear power plant (Chernobyl NPP) became for the Soviet Union, when huge resources were withdrawn from the country's economy to eliminate the consequences of the disaster. Then it hit both the Soviet economy and the political system as a whole, sowing distrust among the people.
Wang Xianwei believes that this kind of judgment is somewhat exaggerated, but nevertheless notes that the coronavirus can really strike at the ruling elites of China.
From the material:
Over the past three weeks, the Chinese leadership's efforts to mobilize national resources to fight the disease, including localization, which has covered most of the country and several hundred million people, have begun to produce tangible results. But they also involve enormous costs for the economy, as well as the authority and legitimacy of the ruling Communist Party at home and abroad.
The author notes that in China, lessons should be learned from what is associated with the coronavirus epidemic.