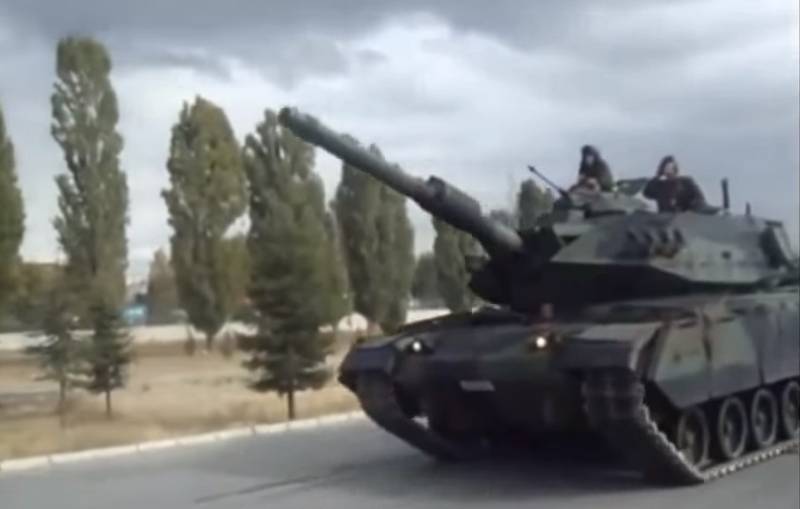 Sabra Mk.II
You can hardly surprise the personnel of the armored vehicles of the jihadists, spread out by the ATS fighters, so often they appear in the information bulletins. However, now the ranks of machines destroyed by Damascus units began to replenish the heavier products of the Turkish army. Ankara on the very first day of the invasion of western Syria began to suffer losses in the tank fleet.
News
SANA published footage of the intervention and its consequences. Military experts first drew attention to the fact that they went to the expense
Tanks
M60 of the Turkish army. There is a misconception that these machines are "antiques", not able to prove themselves on the battlefield. In fact, the technology of this family in certain modifications is quite a formidable force.
According to IISS, in the arsenal of the Turkish troops along with the Leopards and the M48A5 at the beginning of 2019 there were 100 M60A1, 650 M60A3 and 166 M60T Sabra. Sabra is the most advanced version of the base machine, created by Israeli developers based on the M60A3. This modification is presented in two versions - Sabra Mk.II (has a commander's turret with 12,7 mm M85, dynamic protection, thermal imager) and Sabra Mk.III (instead of the turret - remotely controlled 7,62 mm machine gun installation; equipped with a warning system radar exposure).
On the Syrian theater were precisely the Sabra, which, according to some experts, is one of the "decorations" of the modern world tank fleet. SANA video compilation only
was counted
four M60 upgraded to Sabra level. They went to the expense during the battle.