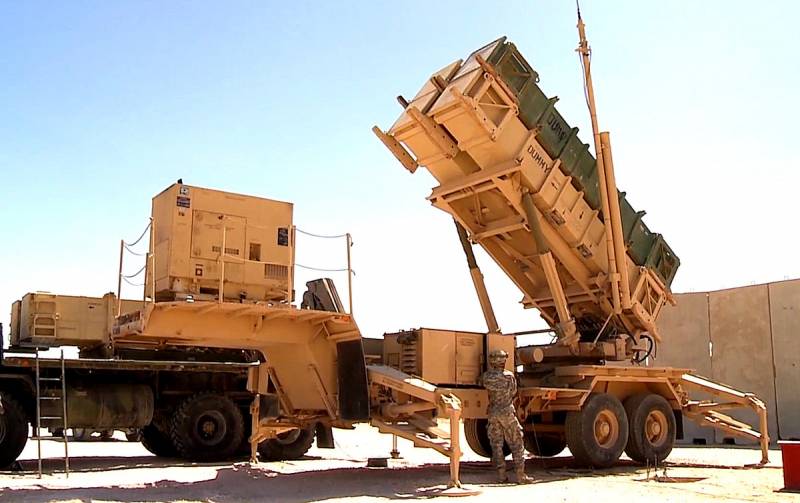 Turkey's defense minister, Hulusi Akar, said the United States could supply the Republic with Patriot anti-aircraft missile systems (SAM) in support of Ankara's opposition to the Syrian army and Russian air forces. The Pentagon, in turn, confirmed the receipt of such a request, but clarified that no decision has yet been made on it.
The very deployment of the Patriot air defense system by the Americans on the Syrian border seems to be a very controversial step.
Firstly, it has at least some practical meaning if, in parallel with the deployment of air defense systems over Idlib, a no-fly zone is announced. Neither the Turks nor the Americans will take such an adventure, because this regime will imply the destruction of any aircraft located in closed airspace, including
Aviation
Russian Aerospace Forces.
Secondly, for the first time, Russian planes will be able to get into the coverage area of ​​the American Patriot air defense system, and will have a unique chance to make a radar portrait of the complex. The Pentagon is unlikely to allow such a scenario. Indeed, despite all the bravado (and, by the way, unofficial) statements that the US F-400 and F-22 fighters observed the calculations of our S-35s in Syria, the US Air Force "invisibility" never entered the detection zone neither the S-400 air defense radar nor the S-300 airborne SAR radar.
Finally, the American military should be at the command post at the control desk, since there are no specialists in Turkey to service and manage this type of air defense system. So the US military is at risk of being hit by a Russian VKS in the event of a hypothetical military clash. By the way, Ankara's request is about placing Patriot, and not about selling.
Of course, there is little chance that the Pentagon will decide to deploy air defense systems on the Syrian border in order to support a pretty confused ally and sow additional seeds of contention in relations between Moscow and Ankara, but then we return to point 1. On the other hand, the complexes can be exponentially deployed, but not brought into combat mode. We observe something similar with the S-300 air defense system, which has been handed over to the Syrians for 1,5 years already, but never showed themselves.