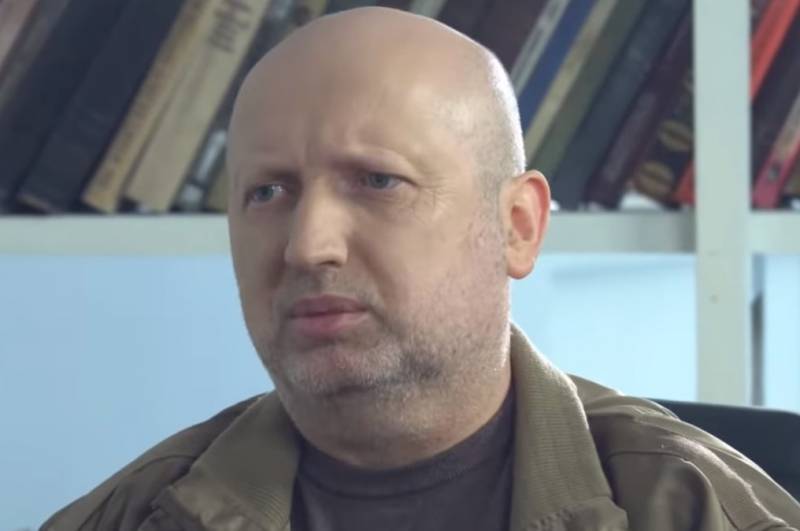 The ex-secretary of the National Security and Defense Council of Ukraine Oleksandr Turchynov explained why Kiev did not impose martial law and declare war on the Russian Federation. He believes that the introduction of martial law should not be confused with the declaration of war.
He said this on the air of the Ukrainian Internet channel "Iceland".
Turchinov admitted that he advocated the introduction of martial law in Ukraine in 2014, but because of the unfolding power struggle in the country, he did not receive support. After all, if martial law is in force, then it is impossible to hold elections. In this case, according to Turchinov, in Ukraine there would be no legitimate authority.
Later, introducing such a provision was also unprofitable, because then the Kiev authorities would stop receiving tranches from the International Monetary Fund and scare off the latest foreign investors.
Turchinov did not dare to declare war on Russia because of Moscow's nuclear
weapons
. This is according to the "pastor" himself.
With the advent of Vladimir Zelensky to replace Petro Poroshenko, little has changed either. As before, the idea of ​​imposing martial law did not become popular. According to Zelensky, such a move will not only not lead to peace in the Donbass, but will also cause chaos throughout the country.
As for declaring war on Russia, Turchinov reasonably remarked that getting involved in a war with a nuclear power is not a good idea.