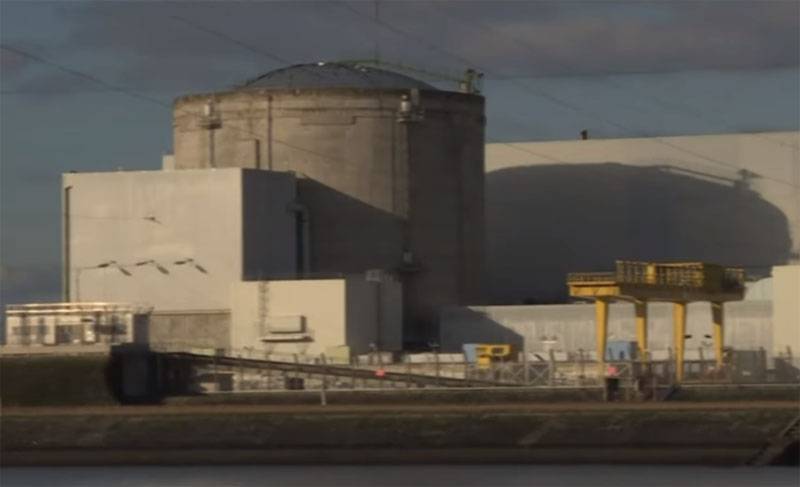 Today, France closes the 1st unit of the Fessenheim nuclear power plant. This is the oldest operating nuclear power plant in France, it is actually located on the border with Germany. The station began its work in 1977. Fessenheim NPP consists of two power units with pressurized water reactors (900 MW each).
The station was promised to be closed by Francois Hollande - the previous French president. They planned to close both power units in 2016. But the station continued to work. Now the station is closed by Emmanuel Macron. According to the plan: closing the first power unit of the Fessenheim NPP - February 21-22, the second - in the summer of this year.
According to the French edition of La Tribune, station employees opposed the closure of the plant. Station staff threatens the authorities with disobedience, boycott and involvement in the protest of trade union organizations of power engineers. At the same time, the staff was actually divided into two camps, one of which was generally apathetic ("shut down, then it should be so"), the other was ready to protest until the failure of the reactor shutdown procedure. The reactor of the first power unit should "shut up" at 2 a.m. local time on Saturday (February 22).
Protesting employees say that for them there is no guarantee of new jobs. In addition, it is stated that the region in which the nuclear power plant is located will lose substantial tax revenues.
Locals who initially advocated the closure of the Fessenheim nuclear power plant are now expressing concern that nuclear fuel will remain on the plant's territory until 2023.
For reference: France is the world champion in the share of nuclear energy in the field of electricity generation. At nuclear power plants there account for almost 70 percent of generation. After the accident at the Fukushima nuclear power plant in Japan, Paris began to discuss the closure of a number of stations. Critics of this program say that it is not necessary to close nuclear power plants, but to modernize them, as in the end you can lose a huge market and lose technological experience.
Plans to close nuclear power plants are also being implemented in neighboring Germany. At the same time, neither in Berlin nor in Paris really knows whether they can completely replace the generation at nuclear power plants with the so-called "green" energy.